Welcome to Festival Zone for October 2022.
Asia Pacific - Focus Singapore
Symposium: Photo Festivals Past, Present & Future
15 October 2022, Sat, 2 - 6pm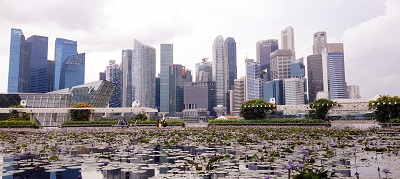 "There is no singular definition of a photo festival – each is a species of its own, unique and spirited. What we can probably agree on is that photo festivals all over the world have served as a vital catalyst in the development of contemporary photography for the past two decades, constituting a global circuit where talents get discovered, acknowledged and nurtured. Many have also grown to become an integral aspect of their local arts scene, broadening horizons for their communities and engaging in critical discourses on social issues. This inaugural symposium by the Singapore International Photography Festival brings together major players spanning three continents to explore the evolution of photo festivals and its role in the future".

Esteemed speakers include Shahidul Alam, Founder, Chobi Mela International Photography Festival; Julia Durkin, MNZM, Founder and Director, Auckland Festival of Photography; Steven Evans, Executive Director, FotoFest, Houston; ; Piyatat Hemmatat, Founder and Director, Photo Bangkok Festival, Jessica Lim, Angkor Photo Festival & Workshops; Ng Swan Ti, Jakarta International Photo Festival (JIPFest), PannaFoto Institute and Gwen Lee, Founder and Director, Singapore International Photography Festival. Moderated by Kong Yen Lin, writer and researcher. There are 3 panels throughout the afternoon. Each panel is inclusive of a 10 min Q&A. Text courtesy of SIPF.
This is an international symposium taking place in Singapore and is part of the Asia Pacific Photoforum 12th anniversary.

---
Photobook Friday II 2022 – Japan
In this October update, 'Image Auckland' is pleased to release details of our exclusive event in November with key practitioners, Ihiro Hayami, T3 PHOTO FESTIVAL TOKYO: Founder, Director, and ex-publishing editor-in-chief of the photo magazine "PHaT PHOTO" for CMS Co. Ltd & artist Emi Higano, Tokyo.
Alongside this presentation, which is motivated and informed by the attendance of founder and director of T3 Tokyo Photo Festival, Ihiro Hayami and practising artist and photographer, Emi Higano, will be a selection of books from Japanese artists collected at international Festivals or donated to the Festival by the Tokyo Museum of Photography, Japan, the Higashikawa International Photo Festival, Hokkaido and T3 Tokyo Photo Festival's educational arm, Tokyo Institute of Photography. These wonderful photobooks will be on display for a limited time, at our exclusive 'Photobook Friday II 2022 – Japan' afternoon on November 11th 2022. Free event.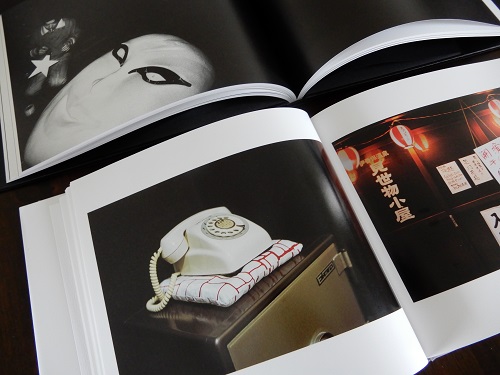 From 2pm come along to look at the books and from 5pm to 6.30pm listen to our Japanese photography presentation by Ihiro Hayami and artist and photographer, Emi Higano, Tokyo, Japan. Ends 7pm. Venue is Ellen Melville Centre, City.
About Ihiro Hayami, Japan – courtesy of Lens Culture
Ihiro Hayami is the founder and director of T3 Photo Festival (Tokyo International Photography Festival) and was director of the Tokyo Institute of Photography. He was the former chief editor of Japanese photography magazine PHaT PHOTO, and was the gallery director of RINGCUBE (Ginza). Ihiro's curatorial exhibitions include Alejandro Chaskielberg's Otsuchi Future Memories (2016), Alex Prager's WEEK-END (2010), and more. Over the past few years he has served as juror, lecturer, and reviewer at various international photo festivals and photography universities.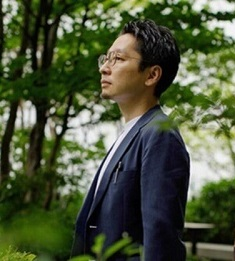 About Emi Higano, Artist and Curator, Japan
Graduate of Nihon University College of Arts Department of Photography. Often favouring evening shoots, Emi's inaugural group exhibition introduced photographic works around the theme "Night."
This is an exclusive 'Image Auckland' project around Japanese practice and photography education to explore the artform and interact in a New Zealand setting.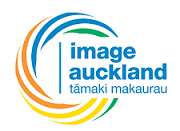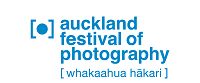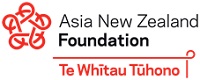 ---
Leica Oskar Barnack Award 2022
This October our Festival Founder/CEO Julia Durkin, MNZM is invited to celebrate the culture of Leica photography and the annoucement of the Leica Oskar Barnack Award ceremony (LOBA). Earlier this year as part of this prestigiosus annual global photography Award, she was delighted to be invited to be one of the nominators for the 2022 Leica Oskar Barnack Award, a prestigious global annual prize for photography.
It's particularly meaningful for Julia to be the only LGBTQ female cultural innovator from New Zealand to be in attendance at the Awards ceremony. From here, she was able to promote great talent and story telling from Aotearoa in accordance with the brief. We're under-represented generally speaking in these prestigious, respected global contests, though in 2022 LOBA expertise from Argentina, Brazil, Venezuela as well as New Zealand were nominating choices from south of the equator.
Julia is in great company with a few of the LOBA nominators being colleagues, attendees or presenters at our Festival, or their Festival in the last decade. Nominators include Maggie Steber, Gintaras Cesonis, Steven Lee, Ale Cegarra, Stefen Chow, Enrico Stefanelli, Olivier Laurent and Claudi Carreras Guillén. Watch our for the LOBA winners announcement later this month from this excellent shortlist.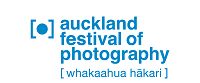 ---
Tāmaki Makaurau - October 2022
Emil McAvoy– Soft Launch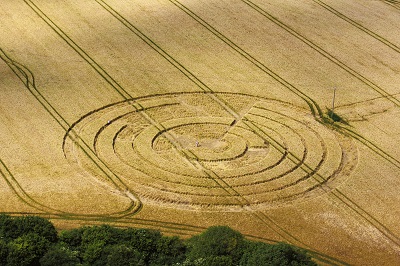 Soft Launch is artist Emil McAvoy's pilgrimage to the epicentre of 'crop circle country' in Wiltshire, UK, embedding himself in communities and subcultures of crop circle makers, researchers, enthusiasts, tourists and locals.
His suite of photographs document the complex and layered landscapes in which this allegedly paranormal or supernatural phenomenon occurs – a UNESCO World Heritage Site featuring Stone Henge, Avebury Stone Circle, Silbury Hill, ancient burial grounds, chalk figures carved into the hillsides, military training grounds and swathes of high-yield farmland. Opens 8th October at PHOTO OP in Kingsland. Image courtesy of the artist.
Synthia Bahati - Voyage
Don't miss this photographic exhibition on display on an illuminated lightbox structure in Market Square, by photographer and creative Synthia Bahati. Part of Heart of The City's, Art in The City from 7th October.
Synthia Bahati is a photographer and creative of Burundian descent from Tamaki Makaurau. She graduated from the Elam School of Fine Arts at the University of Auckland with a Master of Fine Arts in 2021. Through her mahi, Bahati aims to empower young Africans living in the supercity.
Synthia is an Auckand-based creative using photography as her main medium, who hopes to create photographs that evoke feelings and spark conversation. Voyage, meaning a journey and to travel, was a concept that resonated with Bahati when she was thinking about what to title the project. "When I think of the Viaduct Harbour I think of a journey. Experience. Friends and laughter.''
Rex Oddy: The Transformation of Pah Homestead
This photography exhibition reveals the interior of Pah Homestead prior to its major refurbishment in 2006 by Auckland Council, alongside images taken again taken in 2022. Pah Homestead was originally built between 1877 and 1879 and was the largest house in the Auckland province at the time. From 8th October. Part of the Heritage Festival 2022.
---
Head On Photo Festival 2022
The insider's guide to Head On Photo Festival 2022
Head On Photo Festival 2022 in Sydney is sailing into view next month!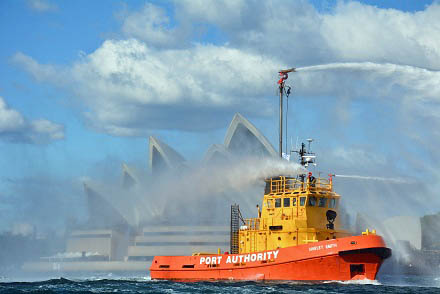 What better way to prepare for the Festival than to hear from the people behind it?
On Wednesday, 12 October, join members of this year's selection panel - Judith Nangala Crispin, Louisa Kirby, Murray Fredricks, and Moshe Rosenzveig, OAM - for a free online event, The insider's guide to Head On Photo Festival 2022. Book here.
This impressive group of photographers and creatives will tell us why they chose the series they did, what photos blew them away, and most of all, what to expect at Head On Photo Festival 2022 (4-20 November)!

---
Professional Development
The Brownbill Effect offers a range of highly specialised support for individual creatives and the creative industry on both sides of the Tasman.
Founded by Sally Brownbill to help build careers, she has recently published her e-book "How to develop your career as a photographer' where you'll find advice on finding and keeping clients, starting your own business, successfully negotiating the ups and downs and staying true to the way you see the world. It's a practical guide because we all need to put the nuts and bolts in place.
Everyone can purchase and download the book for just A$20.00 here
---
Donations
Donate $20 to support the work we do, all donations are tax credit eligible via our Give A Little page, and can be made monthly to help keep us afloat in these challenging Covid recovery times.
What happens to your donation? The Festival team works all year round creating opportunities so that photographers from every genre can present their new and existing work. We provide and maintain the platform, profile and network necessary to present you with the best opportunities to showcase photography in our annual programme. The Trust is registered with the Charities Commission No: CC38839.
All donations received go towards the ongoing sustainability of the annual Festival activities.