Welcome to Festival Zone for November 2022.
Celebrating 20 years - Festival 2023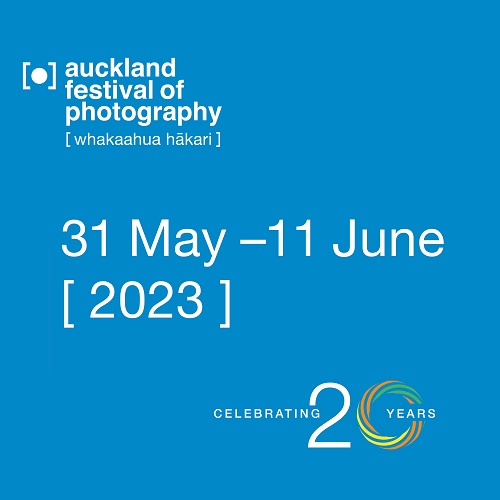 Vision - Photography Connecting Communities and People
Auckland Festival of Photography is NZ's premium international photographic festival, providing a diverse and inclusive platform, for the exchange of ideas, artistic expression, and engagement with photography and visual culture. We are open to programming any project created through the medium of photography and encourage active participation from a broad spectrum of artistic talent and practice including established career professionals, image inspired amateurs and emerging/young photographers.
Purpose - Amplifying the power of photography
We encourage festival participation from all styles of exhibitors including fine art dealer galleries, private collections and public venues, individual artists and community groups. We aim to make festival participation as barrier free as possible, embracing diversity and inclusivity to represent the diverse society and artistic expression within Auckland, around New Zealand and across the Asia Pacific.
Inspire the imagination
The Festival encourages participation from people of all walks of life to share their unique stories through the democratic medium of photography. In the last 19 years, over 1.125 million visits have been made to festival exhibitions, talks, and events across the city.
What we do - Create experiences with images that inspire, connect, and educate.
Over 1290 exhibitions and events having been presented, partnered and attended. All free to the public, showcasing photography, through our themed exhibitions, high quality programme, plus rewarding excellence through Auckland Photo Day, Youth Photo Award, Exhibiting Artists Award and the Aotearoa Music Photo Award. The Festival has championed resilience and innovation throughout the Covid pandemic years offering open access, in venue, outdoors, online presentations - showcasing a mix of top international & NZ talent, emerging, student, amateur and grass roots photography.
We are delighted to announce our theme for 2023 Festival is 'Resistance' - [ātete]. Call for submissions for our Festival's open call starts in mid January, deadline for online promotion is 30th March 2023. Get planning and join us for the 20th anniversary edition of the Festival. Your participation can be 'in Venue' 'Online' or 'Outdoors' or enter our Awards with your images.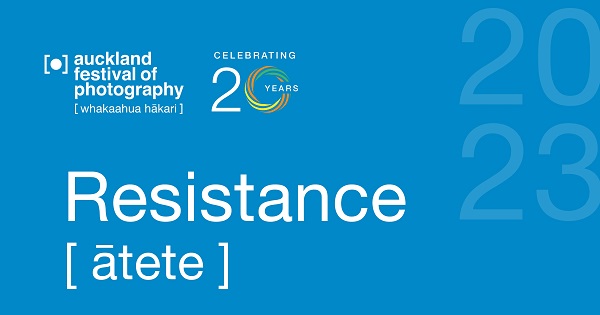 ---
Photobook Friday II 2022 – Japan
In this November update, 'Image Auckland' is pleased to remind you our exclusive event in Auckland is nearly here, save the date - November 11th 2022.
Alongside this presentation, which is motivated and informed by the attendance of key practitioners, Ihiro Hayami, T3 PHOTO FESTIVAL TOKYO: Founder, Director, and ex-publishing editor-in-chief of the photo magazine "PHaT PHOTO" for CMS Co. Ltd & artist Emi Higano, Tokyo, will be a selection of books from Japanese artists collected at international Festivals or donated to the Festival by the Tokyo Museum of Photography, Japan, the Higashikawa International Photo Festival, Hokkaido and T3 Tokyo Photo Festival's educational arm, Tokyo Institute of Photography. These wonderful photobooks will be on display for a limited time, at our exclusive 'Photobook Friday II 2022 – Japan' afternoon on November 11th 2022.
More on this Asia Pacific exchange visit can be seen on the Asia New Zealand Foundation website.
From 2pm come along to look at the books and then hear free talks from 5pm to 6.30pm with 2 Japanese photography presentations, one by Ihiro Hayami and the 2nd with artist/photographer, Emi Higano, Tokyo, Japan. Followed by Q + A. Ends 7pm. Venue is Ellen Melville Centre, City.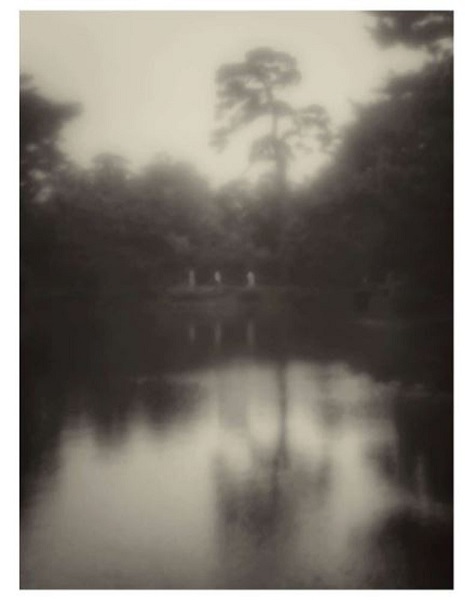 Untitled - Emi Higano, Japan
This is an exclusive 'Image Auckland' project around Japanese practice and photography education to explore the artform and interact in a New Zealand setting. Free event.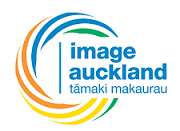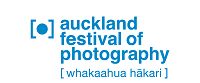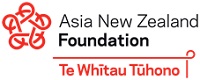 ---
Tāmaki Makaurau - November 2022
Tia Ranginui - Gonville Gothic
Whanganui photographer Tia Ranginui (Ngāti Hine Oneone) puts her own spin on patupaiarehe, sometimes described as Māori fairy folk. Said to live in the mountains and forests, away from people, in Ranginui's work they are out and about in the Whanganui suburbs of Gonville and Castlecliff. They still conjure the mist, only now it's supplied by smoke machines and vapes. At Te Uru Waitakere Contemporary Gallery, Titirangi.
Ann Shelton - A Lovers' Herbal is rooted in ancient knowledge and grounded in our precarious present. The botanical specimens which appear in her wider series of photographs are contraceptives, emmenagogues and abortifacients historically employed to regulate fertility and for birth control – herbal remedies with potent properties sometimes known as "women's herbs". Those included in this exhibition are referred to as emmenagogues: substances that stimulate or increase menstrual flow. Opens 5th Nov at PhotoOp, Kingsland.
Whau Solar. Rata St Bridge. New Lynn- Avondale border. How to get there: 30 mins from the city by cycle. If driving, park in Cunard st off Rata St at the New Lynn end and a 3 min walk to the bridge. The work is up until Dec 2nd.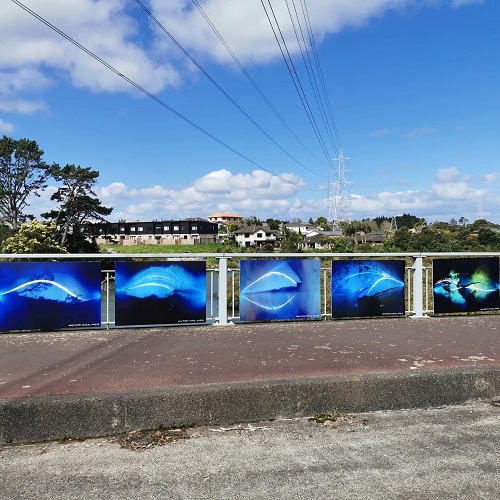 ---
Head On Photo Festival 2022
Head On Photo Festival 2022 in Sydney is on!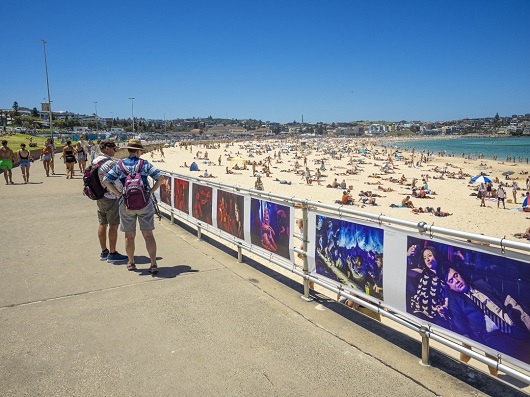 4 – 20 November 22: World-renowned Head On Photo Festival, a highlight of Australia's arts calendar, celebrates its 13th year with an electric range of photography from around the world in unique outdoor exhibitions.
Annually Head On Photo Festival presents groundbreaking photographic stories that tell stories through photography across all genres, from fine art to photojournalism. Judges select all exhibiting photographers through Head On's unique judging process, in which they judge works anonymously, ensuring a diverse range of stories and equal opportunity.
This year, exhibitions and conversations explore important global issues - the impacts of COVID-19, global conflict, refugees, feminism, motherhood, pop culture, the environment, youth homelessness and gentrification.

---
Donations
Donate $20 to support the work we do, all donations are tax credit eligible via our Give A Little page, and can be made monthly to help keep us afloat in these challenging Covid recovery times.
What happens to your donation? The Festival team works all year round creating opportunities so that photographers from every genre can present their new and existing work. We provide and maintain the platform, profile and network necessary to present you with the best opportunities to showcase photography in our annual programme. The Trust is registered with the Charities Commission No: CC38839.
All donations received go towards the ongoing sustainability of the annual Festival activities.