Welcome to Festival Zone for December 2022.
Celebrating Summer 2022-2023
What a difference a year makes! In December 2021, 15 December, the Government lifted the internal border around Auckland, easing travel to and from the metropolitan region, Auckland was re-opened for our residents to travel and leave the city after months of Covid lockdown.......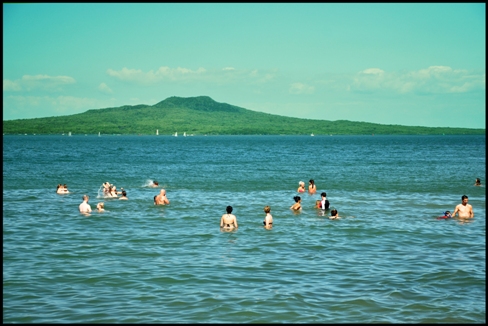 Image by Candida Rolla; Promordial Pool 2016
Auckland Festival of Photography Trust hope you're all having a great start to this summer. Please remember to be water safe and savvy this summer. As all of us will spend sometime at our incredible beaches in Auckland during the holidays, so make sure you play safe for everyone.
We're taking a break over Christmas and will be back into it in early January 2023 with more updates and the countdown to unveil our 20th anniversary activities and special events!

The Auckland Festival of Photography Trust wish all our dedicated team, supportive stakeholders, sponsors, galleries, photographers and international Festival partners a very good summer season and break over Christmas and New Year.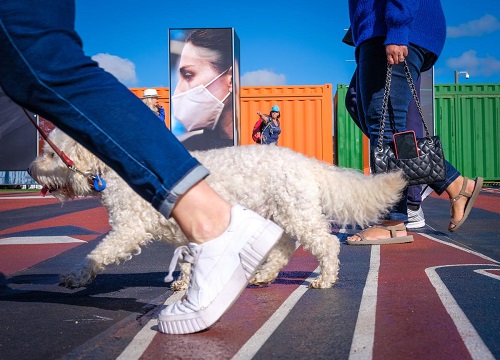 Image by Jeff Harris, Auckland Photo Day shortlist 2021
---
Auckland Photo Day summer exhibition
"A Day in the Life of Aucklanders"
Takapuna is proud to host an outdoor street photography exhibition by the Auckland Festival of Photography, presented by Image Auckland and I Love Takapuna. This is the 2nd annual exhibition created from a selection of the best images from Auckland Photo Day 2022, celebrating A Day in the Life of Aucklanders.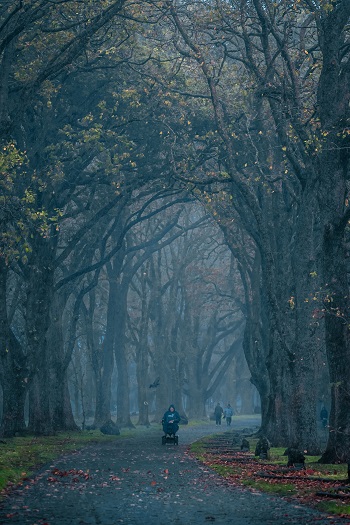 Gao Tao; Forgotten Forest, 2nd prize, Auckland Photo Day 2022
Whilst celebrated in a spirit of fun this event also fulfils the important role of documenting our life right here and now in the world we live in. The exclusive exhibition has been curated for the local community to enjoy over the summer months in Takapuna and includes images shot by photographers based around the North Shore, in Takapuna, Castor Bay, Beach Haven, Schnapper Rock & Greenhithe. Enjoy a walk around the town centre and take in this free public exhibition. From 17 December to 24 April 2023.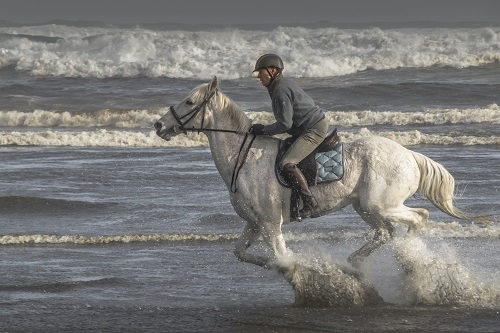 Alan Golder; Seahorse, Top 30 Auckland Photo Day 2022

---
Celebrating 20 years - Festival 2023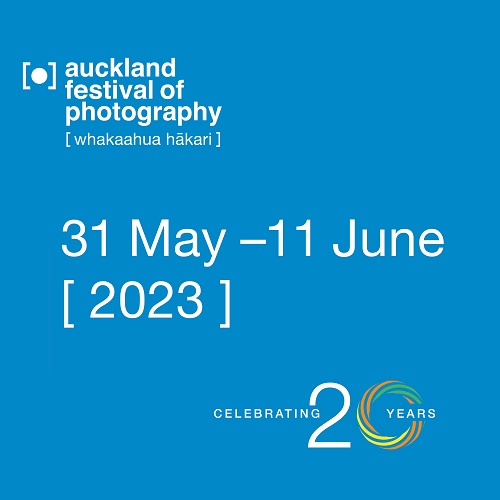 Vision - Photography Connecting Communities and People
Auckland Festival of Photography is NZ's premium international photographic festival, providing a diverse and inclusive platform, for the exchange of ideas, artistic expression, and engagement with photography and visual culture. We are open to programming any project created through the medium of photography and encourage active participation from a broad spectrum of artistic talent and practice including established career professionals, image inspired amateurs and emerging/young photographers.
Purpose - Amplifying the power of photography
We encourage festival participation from all styles of exhibitors including fine art dealer galleries, private collections and public venues, individual artists and community groups. We aim to make festival participation as barrier free as possible, embracing diversity and inclusivity to represent the diverse society and artistic expression within Auckland, around New Zealand and across the Asia Pacific.
Inspire the imagination
The Festival encourages participation from people of all walks of life to share their unique stories through the democratic medium of photography. In the last 19 years, over 1.125 million visits have been made to festival exhibitions, talks, and events across the city.
What we do - Create experiences with images that inspire, connect, and educate.
Over 1290 exhibitions and events having been presented, partnered and attended. All free to the public, showcasing photography, through our themed exhibitions, high quality programme, plus rewarding excellence through New Zealand's only dedicated Annual Commission for photography over 10 years, Auckland Photo Day, Youth Photo Award, Exhibiting Artists Award and the Aotearoa Music Photo Award. The Festival has championed resilience and innovation throughout the Covid pandemic years offering open access, in venue, outdoors, online presentations - showcasing a mix of top international & NZ talent, emerging, student, amateur and grass roots photography. Our track record is staggering for such a small charity!
Our theme for 2023 Festival is 'Resistance' - [ātete]. Call for submissions for our Festival's open call starts in mid January, deadline for online promotion is 30th March 2023. Get planning and join us for the 20th anniversary edition of the Festival. Your participation can be 'in Venue' 'Online' or 'Outdoors' or enter our Awards with your images.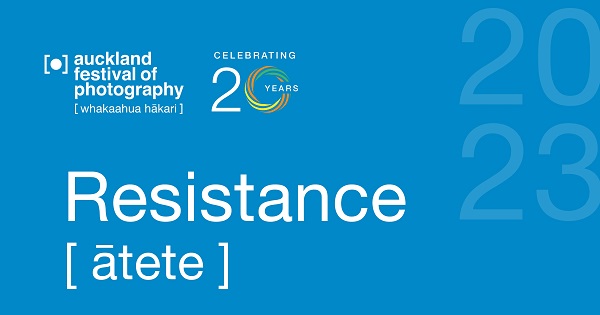 ---
Donations
Donate $20 to support the work we do, all donations are tax credit eligible via our Give A Little page, and can be made monthly to help keep us afloat in these challenging Covid recovery times.
What happens to your donation? The Festival team works all year round creating opportunities so that photographers from every genre can present their new and existing work. We provide and maintain the platform, profile and network necessary to present you with the best opportunities to showcase photography in our annual programme. The Trust is registered with the Charities Commission No: CC38839.
All donations received go towards the ongoing sustainability of the annual Festival activities.
---
Photobook Friday II - Japan 2022
It's a wrap! Ihiro Hayami T3 PHOTO FESTIVAL TOKYO: Founder, Director, and ex-publishing editor-in-chief of the photo magazine "PHaT PHOTO" for CMS Co. Ltd & artist Emi Higano, Tokyo, visited Auckland last month to engage in a cultural exchange between Auckland Festival of Photography and T3 Photo Festival Tokyo, Japan. Thanks to Ihiro and Emi for their valuable insights and participation, they had a great time at Auckland's 'must see' photographic and film locations, exhibitions along with meeting local artists.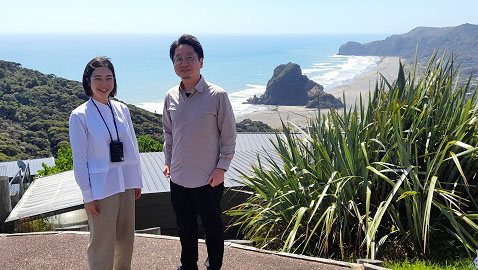 During their visit, we delivered a bespoke programme for the "Equipping New Zealanders to thrive in Asia" outcomes and activities funded by Asia New Zealand Foundation, with the overall aim of developing a long term project between Tokyo and Auckland. We cant wait to announce this in the 20th anniversary year! Its simply an outstanding legacy project!
8 exhibitions visited
Artists portfolio's reviewed
Curators introduced
Photographer meetings
2 public presentations
2 presentation videos produced – archival
Festival office visit, exhibition planning and strategy progressed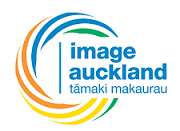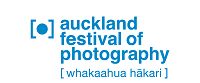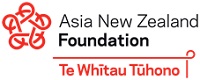 ---
Tāmaki Makaurau - December 2022
The Essence Archive - Skar Lab - Opens 15th December
11 artists from The Essence Archive are offering selected prints at sale prices at their inaugural End of Year Print Sale. The prints will be shown at Skar Image Lab, 1 New Bond St from Thursday 15 December - Friday 23 December.
Go along to the opening event on 15 December at 6pm. Purchase contemporary open edition photographs from $200 per print. All works in this sale will be printed on Hahnemuhle matt paper. Share a beverage with the artists at the Kingsland opening event. See more on the work available. Featuring Cassey Locke, Jenny Tomlin, David Cowlard, Ziggy Bond, Wendy Brandon, Karen Crisp, Kim Lu, Céline Sayé, Carly van Winkel, Yvonne Shaw and Christopher Young.
The Essence Archive is an art collective of thirteen New Zealand-based artists whose photographic works reflect multiple levels of meaning. The artists' works are held in collections including the Wallace Arts Trust, the Auckland Festival of Photography Trust and private collections. Text courtesy of The Essence Archive and Skar Lab.
-------------------------------------------------
Creative New Zealand's announcement that they are to overhaul their Arts Grants system, process and purpose is welcome news for the cultural sector. Let's hope they offer more OPEX multi year funding, as the state agency, making tax payer funding accesible for a majority of tax paying cultural professionals and charitable organisations who seek their support of annual core costs.
In the 20th anniversary year of our Festival, equitable and proportional operational funding should be the norm not the exception from our national arts council. Read more here -