Welcome to Festival Zone for January 2023.
Happy New Year
Celebrating 20 years - Festival 2023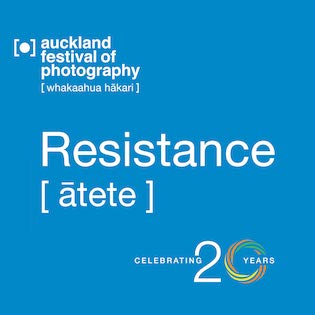 Our theme for 2023 Festival is 'Resistance' - [ātete].
In the widest sense, 2023's festival theme
resistance [ātete]
can define a series of actions - of push and shove, stopping inequality, holding back the extinction of species, taking a stand, belief, hope, holding one's ground and fighting. In any war, a resistance is often unseen, underground, taking risks in uncertain times, led by freedom fighters, activists and protesters.
As it relates to visual imaging and culture,
resistance
[ātete] speaks to innovation and initiative, breaking down barriers, challenging the status quo. In their practice, artists must resist pressure to comply with an economic model and within an art establishment where, for so many, making a living out of being creative is so difficult.
resistance [ātete]
is testimony to artists' and innovators' determination and tenacity, the struggle to convey alternative ideas and ideologies, to overcome adversity, such as the unprecedented Covid era subduing some individuals' talents and motivating others to find safe ways and channels to convey their work to the public.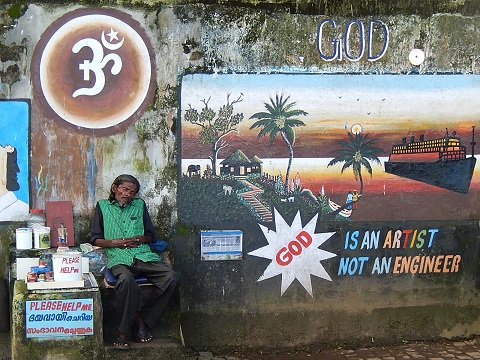 God is an Artist; India 2015 - source Auckland Festival of Photography (c)
In many ways, for 20 years the
Auckland Festival of Photography
's [AFP] evolution and innovation epitomise the idea of
resistance
[ātete]
.
AFP was founded and developed outside the institutions that currently hold establishment power and privilege. It remains an independent voice for photographic artists and practitioners and is Australasia's longest running photography festival, despite recent declines in annual public funding.
Mavericks usually find themselves on the outside, moving into the inner circle is what inspires innovation to outperform the status quo. In this regard, the Festival has been a pioneer in the arts sector, delivering an impressive series of cultural firsts, commissioning new work and improving audiences' accessibility to photography across the region and motu, the internet and internationally.
---
Late Harvest Award 2023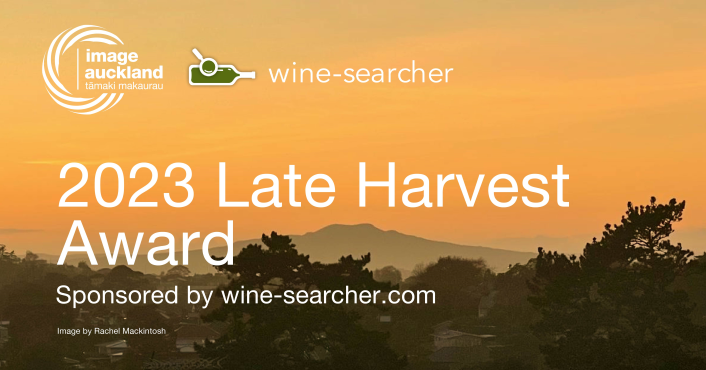 We're delighted to present the 7th Exhibition Artist Award - Late Harvest for any NZ photographer/artist who exhibits in the 2023 Festival, your work will be automatically eligible for consideration and shortlisting for the new, revised prizes in 2023. You won't have submit work on theme, this year's Award prizes will be paid in cash and based on participation and presentation merits by selection from a shortlist process that starts from the time the Festival receives your confirmed exhibition registration.
Call for submissions for our Festival's open call starts today, 16th January, deadline for participation in the 2023 Festival is end February, with online promotion to be approved by 30th March 2023. Get planning and join us for the 20th anniversary edition of the Festival. Your participation can be 'in Venue' 'Online' or 'Outdoors'. We have a new process for the registration and approval timings, as an open call on the Festival site which will connect you to the expression of interest form to be completed for each submission.
More details soon. Thanks to the generous support of winesearcher.com.
---
Auckland Photo Day summer exhibition
"A Day in the Life of Aucklanders"
Takapuna is proud to host an outdoor street photography exhibition by the Auckland Festival of Photography, presented by Image Auckland and I Love Takapuna. This is the 2nd annual exhibition created from a selection of the best images from Auckland Photo Day 2022, celebrating A Day in the Life of Aucklanders.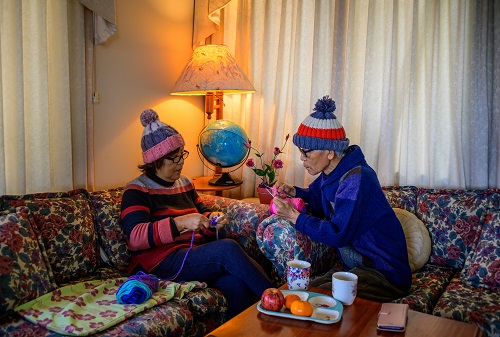 Hyun Duck Park; Knitting Lesson, 1st prize, Auckland Photo Day 2022
Whilst celebrated in a spirit of fun this event also fulfils the important role of documenting our life right here and now in the world we live in. The exclusive exhibition has been curated for the local community to enjoy over the summer months in Takapuna and includes images shot by photographers based around the North Shore, in Takapuna, Castor Bay, Beach Haven, Schnapper Rock & Greenhithe. Enjoy a walk around the town centre and take in this free public exhibition. On now to 24 April 2023.

---
Music Photography Award 2023
image auckland [tamaki makaurau] with thanks to Eke Panuku Development, from mid May 2023 is stoked to present a curated selection and winning photographs from 2022's Music Photography Award | Whakaahua Puoro Toa
The outdoor Queens Wharf Fence exhibition is part of AFP's ongoing commitment to create experiences with images that inspire, connect, and educate, whilst supporting the Aotearoa NZ music photography scene. The images in 2022's Music Photography Award were taken by professional and amateur photographers at live gigs, concerts and festivals, backstage, and community events. All genres and styles of photography were welcome as long as they were music related. Entries were judged by Dave Simpson, founder From The Pit.
The image auckland [tamaki makaurau] exhibition will be on show during May, alongside NZ Music Month and image auckland [tamaki makaurau] lead in activities to the announcement of the 2023 Award winners which will take place in Auckland in May.
The 2023 Award prize details will be announced soon. Due to the Covid pandemic event restrictions throughout late 2021, into April 2022, opportunities to shoot were restricted, so in 2023 with all Covid restrictions lifted we are pleased to re-align the Awards with NZ Music Month in May.
2022 Music Photography Award 1st Prize: Photographer - Dave Watson, Foo Fighters (Dave Grohl) performing at Mt Smart Stadium, 2018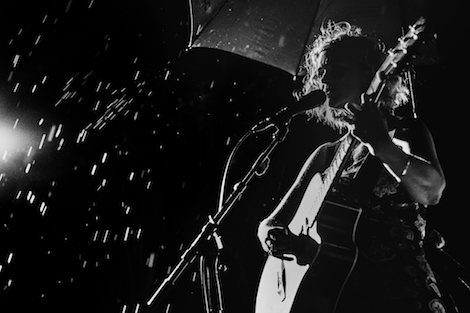 2022 Music Photography Award 2nd Prize: Photographer - Shelley Te Haara, Julia Deans, performing at the first Songbirds in Suburbia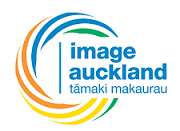 ---
Donations
Donate $20 to support the work we do, all donations are tax credit eligible via our Give A Little page, and can be made monthly to help keep us afloat in these challenging Covid recovery times.
What happens to your donation? The Festival team works all year round creating opportunities so that photographers from every genre can present their new and existing work. We provide and maintain the platform, profile and network necessary to present you with the best opportunities to showcase photography in our annual programme. The Trust is registered with the Charities Commission No: CC38839.
All donations received go towards the ongoing sustainability of the annual Festival activities.
Thanks to all past and current trustees, team members, our funders, sponsors, stakeholders, galleries, artists, curators, collectives, clubs and volunteers for their support since 2004.