Welcome to Festival Zone for February 2023.
We hope everyone stays safe and dry this Waitangi Weekend in Aotearoa. We hope you will enjoy to learn more about our Māori (Tino Rangatiratanga) flag and its origins, on the NZ Govt's Ministry of Culture and Heritage website. It represents a central part of the ongoing movement for self determination and redress of historic injustices, social inequity and is often seen as a statement of our indigenous people's political fight for recognition as equal Treaty of Waitangi partners. Flying the two flags, the preferred national Māori flag and the NZ flag together on Waitangi Day is encouraged at official events.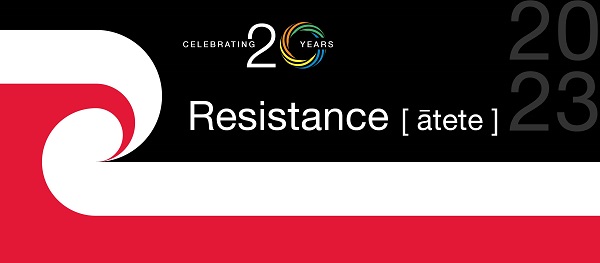 The 2023 Festival theme is resistance [ātete]. We're delighted to share our advance announcement of key artist's who will feature in the 'Resistance' suite of works.
Rafael Vilela (Brazil) – Forest Ruins: Indigenous Way of Life and Environmental Crisis in the Americas' Largest City.
The tiny territory that is home to the indigenous Guarani Mbyá people lies at the very north of the Brazilian metropolis of São Paulo. Vilela has been engaged with the indigenous movement in Brazil for around ten years. This explains the closeness and intimacy seen in many of the pictures in his Forest Ruins series: it is not limited to striking motifs capturing Mbyá's struggle, but also shows everyday life and rituals on the reservation.
Born in São Paulo, Brazil, in 1989, the independent photographer concentrates on documenting economic and climate crises in his homeland. In 2013, he was one of the founders of Mídia NINJA, a journalist and activist collective dedicated to reporting on the indigenous people's struggle for their land and for social justice. Vilela's work has been published in the The Washington Post, The Guardian, The Intercept, Vice and National Geographic, among others. This series was shortlisted for the 2022 Leica Oskar Barnack Award.
-------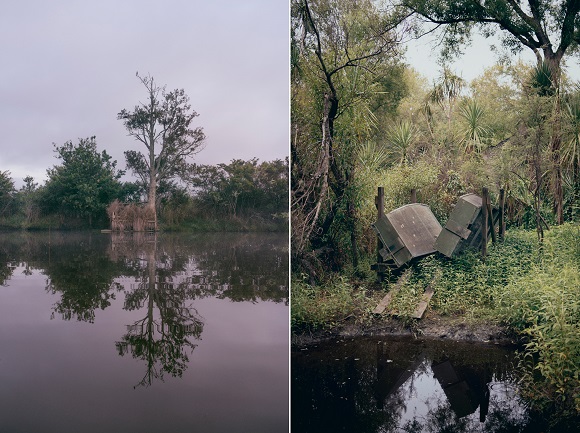 Kate van Der Drift (NZ) - Her 'Water Slows As It Rounds The Bend' series is re-visited after its first showing by Sanderson Gallery in the Festival in 2018. In this iteration we share this work using our 'Resistance' [ātete] theme as the foundation for ven Der Drift's ongoing investigation into the fragile ecology and transformation of the Hauraki Plains. The groundwater of the present day Plains is tightly controlled; few clues remain of the great fertile wetland, yet concealed in the centre of the gridded farmland lays Kopuatai Peat Dome, the largest unaltered restiad peat bog in New Zealand and unique globally. Acting as a sponge, the Peat Dome protects low-lying farmland from flooding, but in recent years it hasn't soaked up the excess rain.
The relationship between land and water is ever changing. Significant subsidence is occurring throughout the plains, especially in the peat land. By traversing the wetland by foot and kayak, van der Drift pictures areas once full of giant Kahikatea trees that have been crowded out by Willow. 
van der Drift would like to acknowledge the tangata whenua of Hauraki especially Ngāti Hako, whose land this work is set in and whose stories are referenced.  As well as tau iwi - the farmers, hunters and environmentalists whose relationships to the land are referred to and pictured. Full essay written by Emil McAvoy, arts writer will be available to read once our full programme is announced in April.
------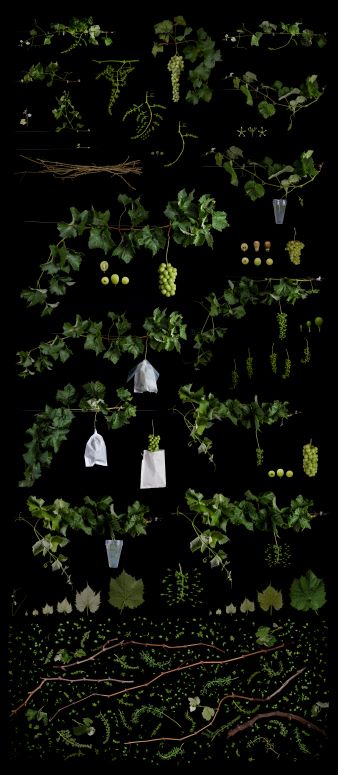 Masumi Shiohara (Japan) has a unique set of skills, he is both a fruit farmer and a photographic artist, combining both in his work for the last 20 years when he took over the family orchard. As a grower he has been tending his crops whilst making plans for how to shoot, catalogue and bring them to life as botanical art. He says "with the theme of the importance and value of food, my works focus on the growth of fruits throughout the year and the documentation of nameless fruits that have been omitted in fruit breeding and object creation". His impeccable, detailed work speaks to tension between the wider agricultural farming impacts, the fragility of our food supply and our resistance to change our lives despite the omnipresent future loss of nature's bounty due to man made climate change, more on his work here on Lens Culture, where he was selected as 'Critics Choice' in 2020.
------
Tinaku (2021) is a new series of photographic works from Tāmaki Makaurau Auckland-based photographic artist Jocelyn Janon. Janon describes the new series as "Discovery and exploration of Māori culture by a French immigrant in New Zealand."
Tinaku is a Te Reo Māori word which translates to English as to germinate, or sprout. The series depicts sprouting kūmara (also known as sweet potato, or Ipomea batatas) which appear levitating, drawn towards the sun by their sprouts, with leaves flourishing in the light. Janon sees the sprouting kūmara as a metaphor for the Aotearoa's revitalisation of both Te Ao Māori and Te Reo Māori - like the roots of the Māori renaissance of the 1960s and 1970s have germinated, sprouted and are now flourishing in the light in the present day. Text courtesy of the artist.
Full programme announced in April 2023.
---
Late Harvest Award 2023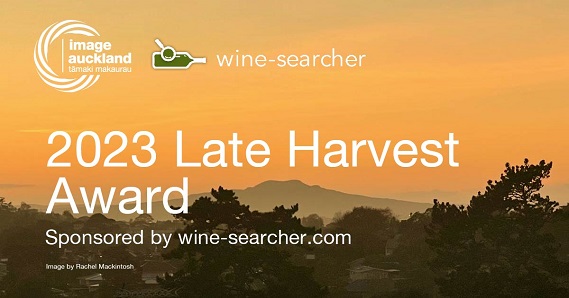 We're delighted to report strong interest in the 2023 Festival programme and the new 7th Exhibition Artist Award - Late Harvest for any NZ photographer/artist who exhibits in the 2023 Festival, your work will be automatically eligible for consideration and shortlisting for the new, revised prizes in 2023. You won't have submit work on theme, this year's Award prizes will be paid in cash and based on participation and presentation merits by selection from a shortlist process that starts from the time the Festival receives your confirmed exhibition registration, for an open call on the Festival site.
Thanks to the generous support of winesearcher.com.
---
Tāmaki Makaurau - February 2023
The More Things Change...Part 1. "Prejudice, it's not an attractive topic, yet despite an enduring fight against it, remains stubbornly systemic across the globe, permeating every facet of our human existence. It comes in all shapes and sizes, tailored to any generic set of circumstances". Group show with mixed media including photography by Raymond Sagapolutele, Heather Straka and others. Opens 18th February as part of the Pride Festival. For more details, visit: bergmangallery.com.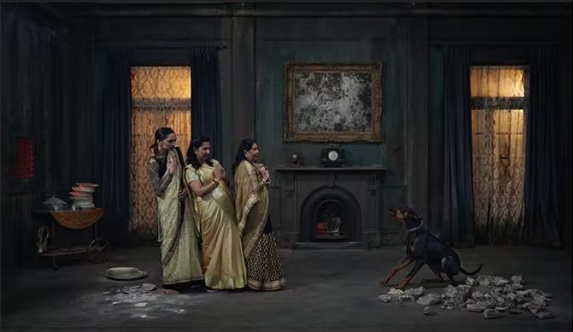 Heather Straka, Shakti Raksha feminine energy protection, 1860 x 1285mm, edition of 8, 2021
PHOTO OP - New show
PHOTO OP. is pleased to present Canadian artist Vikky Alexander's seminal 1985 exhibition Between Dreaming and Living for the first time in Aotearoa. Opens Friday 10th Feb, until 4 March. Saturdays 11 - 2 or by appointment.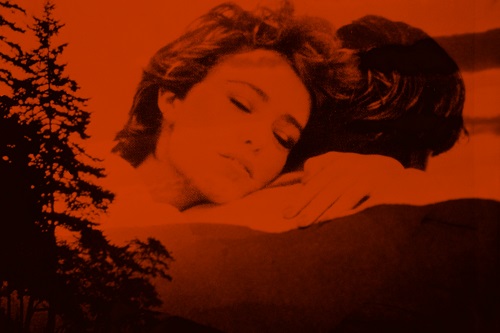 Canadian artist Vikky Alexander is a key figure in early appropriation art, alongside Pictures Generation figures such asBarbara Kruger, Louise Lawler, Sherrie Levine and Richard Prince. Extending surrealist strategies into the context of late capitalism, Alexander combined advertising and editorial images rephotographed from magazines. Hosted by Skar Image Lab, 1 New Bond Street, Kingsland, Tāmaki Makaurau Auckland. Image - Vikky Alexander, Between Dreaming and Living #8 (1985). Image courtesy of the artist and Downs & Ross, New York.
---
Head On Photo Festival 2023
Want the best chance of getting into Head On Photo Festival 2023? Hear from the professionals! Join Head On Festival Director Moshe Rosenzveig OAM as he gives you the low-down on how to make an unforgettable submission.
Online,  AEST 12.30pm, 2.30pm NZT Wed 8 Feb. Free book via Facebook, or if you're ready to submit go to submissions on their website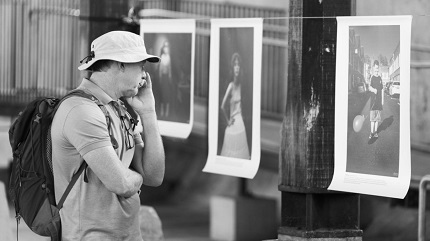 2023 Festival will be a mix of online and in-person exhibitions and events across Sydney, Australia from mid-November till early December. Head On Photo Festival exhibits diverse and engaging, high-quality work across still photography, multi-media and video art. A registration fee of A$20 per submission applies.

---
KLPA International Portrait Photography Prize
KLPA International Portrait Photography Prize is an annual international portrait photography competition, founded in 2009. It is noted as one of the Top50 photography competitions in the world and is recommended as a top photo contest to enter in 2016, 2017, 2018, and 2019 by Photoshelter, Format.com, and World Photography Organisation. Run by a small and dedicated team, we strive to maintain high standards of entry and provide a platform for portrait photography from a wider context of practitioners from SE Asia and beyond. KLPA is calling for entries for its 15th edition of it's international portrait prize, deadline is 30th April 2023. Fees apply.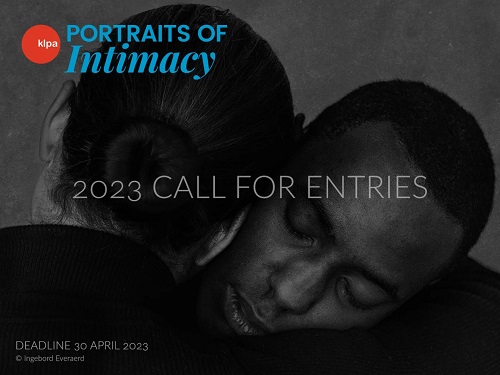 'Every year we select a theme that inspires photographers to celebrate humanity in its various guises and definitions. 
Photographing intimacy requires trust between the photographer and the subject, as the camera becomes an intrusive object breaking that very moment it intends to capture.

This year's theme seeks portraits that depict the concepts of a much-photographed genre - the closeness of space and time, the weight of memory we fall back to, and the subconscious desires which set off an emotional response. Intimacy can be many things to many people and yet in photography, we see it as a vital ingredient or requirement as to what is an engaging portrait. Intimacy means stepping into unknown and unfamiliar territory, allowing instinct and beauty to take over.

Self-portraits are in essence the ultimate in intimacy portraits where the roles of the creator and the created are one and the same'. Steven Lee, Founder/Director, KLPA
---
Donations
Donate $20 to support the work we do, all donations are tax credit eligible via our Give A Little page, and can be made monthly to help keep us afloat in these challenging Covid recovery times.
What happens to your donation? The Festival team works all year round creating opportunities so that photographers from every genre can present their new and existing work. We provide and maintain the platform, profile and network necessary to present you with the best opportunities to showcase photography in our annual programme. The Trust is registered with the Charities Commission No: CC38839. 
All donations received go towards the ongoing sustainability of the annual Festival activities.
Thanks to all past and current trustees, team members, our funders, sponsors, stakeholders, galleries, artists, curators, collectives, clubs and volunteers for their support since 2004.