Welcome to Festival Zone for March 2023.
We extend our thoughts and sympathy to those New Zealanders impacted by the recent extreme weather events across Aotearoa/New Zealand, as well as the residents around our region, especially those impacted out on the West Coast areas, like Muriwai, Karekare, Bethells Beach, Huia and Piha. Kia kaha. There are dozens of appeals to help here.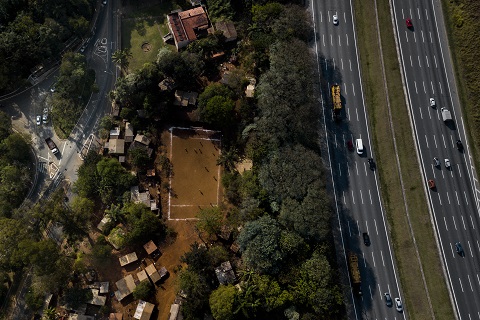 Only 28 days to go to our extended deadline for 2023 Festival participation, it's open until 30th March, with our full 2023 Festival programme being announced in April. Get planning and join us for the 20th anniversary edition of the Festival. Your participation can be 'in Venue' in Auckland region, 'Online' is open globally or 'Outdoors' around Auckland region. Image above, by Rafael Vilela, Brazil - Forest Ruins, part of the 2023 'Resistance' [ātete] theme.
We have a new process for the registration and approval timings, as an open call on the Festival site which will connect you to the exhibition/event form to be completed for each 2023 Festival submission.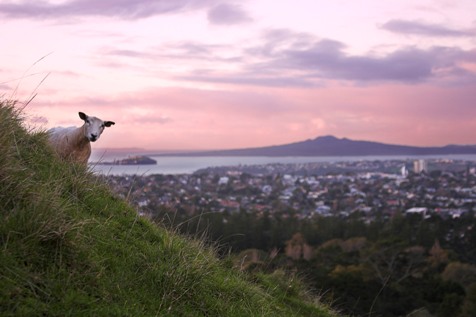 We're delighted to report steady registrations in the 2023 Festival programme and the new 7th Exhibitor Award - Late Harvest for any NZ artist who exhibits in the 2023 Festival, your work will be automatically eligible for consideration and shortlisting for the new, revised prizes in 2023. Image by Shane Heenan - Curious City, Auckland Photo Day archive.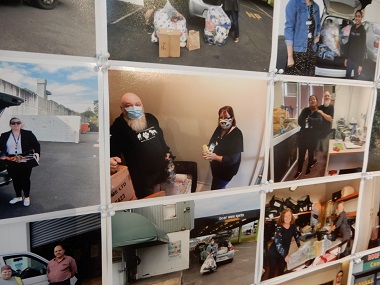 Call for exhibition submissions for the Festival are open - Get planning and join us for the 20th anniversary edition of the Festival. Your participation can be In-Venue, Online or Outdoors. Closing on 30 March. Image above, Corbans Arts Estate, 'Give a Kid a Blanket' project 2021.
Established Exhibitor Prize: $1500
Emerging Exhibitor Prize: $750

*Terms and conditions apply.
Thanks to the generous support of winesearcher.com.
Full programme announced in April 2023.
---
Photographic artist residency in Tokyo, Japan
Auckland Festival of Photography Trust, along with our partners in Tokyo, Japan - the Tokyo Institute of Photography, are delighted to share the exciting news on our current planning of a Festival 20th anniversary edition legacy programme. The Festival Trust has initiated an ambitious international programme, with a focus on the Festival's new strategic outcomes 2023-2025, to achieve a long term legacy project between New Zealand and Japan - Auckland + Tokyo 'Kowhai' Residency (WIP project title) - Kowhai is a tree that grows in both New Zealand and in Japan, a cultural connection crossing over the ocean between two hemispheres to grow creativity.
NZ/Japan Kowhai Residency annual programme will offer transformational outcomes for 2 mid-career lens-based artists from Aotearoa who are well placed to capitalise on this unique and significant opportunity to gain international success in multiple specific outcomes and new pathways.
With the 'Kowhai'" residency programme we are establishing is a six-week research residency, taking place from 6 August to 15 September 2023 and eight week creator residency (create new work) taking place from late October 2023 to mid-December in Tokyo, Japan for an emerging/mid-career New Zealand artists, practitioners and professional photographers per residency. The residency Award is planned to be fully funded including travel costs, artist accommodation supplied and a weekly stipend.
We are currently seeking partners, across public funders and private sector sources and are interested to hear from interested companies or philanthropists who love the idea and are well placed help us achieve this ambitious, exciting and completely exclusive New Zealand photography residency programme in Tokyo. This new programme builds on the 20 decades of innovation at the Festival and our Festival networks across the Asia Pacific since 2010.
We will be announcing full details of terms and conditions and how the applications for this outstanding opportunity and our process of selection will flow in the coming months.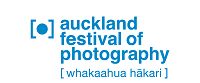 ---
Queens Wharf Fence - May 2023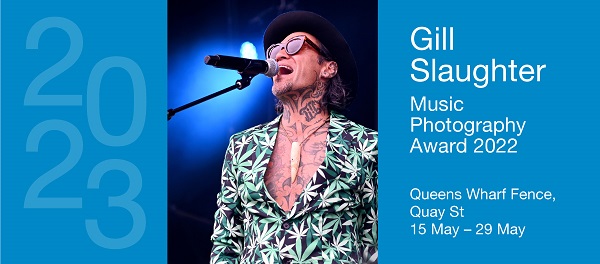 image auckland [tāmaki makaurau] with thanks to Eke Panuku Development, during May 2023 is stoked to present a curated selection and winning photographs from 2022's Music Photography Award | Whakaahua Puoro Toa.
The outdoor Queens Wharf Fence exhibition is part of Auckland Festival of Photography ongoing commitment to create experiences with images that inspire, connect, and educate, whilst supporting the Aotearoa NZ music photography scene. Image above, Tiki Taane by Gill Slaughter.
The image auckland [tāmaki makaurau]] exhibition will be on show during May, alongside NZ Music Month and our lead in activities, to the announcement of the 2023 Award winners which will take place in Auckland in May. Stay tuned for the 2023 Aotearoa Music Photo Award details - to be announced soon.
Full details to be announced in April, opens 1st May on the Auckland Photo Blog. See Award page for more information.