Welcome to Festival Zone for mid June 2023.
KOWHAI RESIDENCY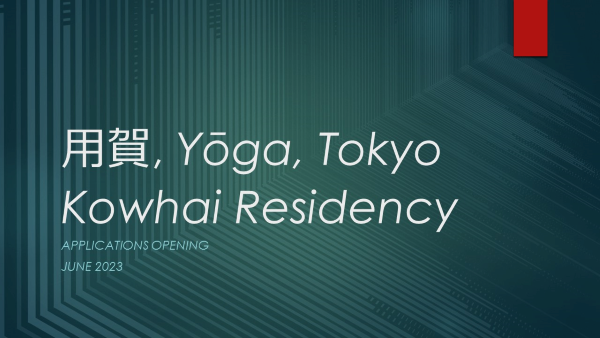 An award for contemporary photographic art residency jointly founded by New Zealand's Auckland Festival of Photography,founder/CEO, Julia Durkin, MNZM and Japan project partner, Ihiro Hayami, Founder, Director T3 Photo Festival, Tokyo is in the pipeline and we are so excited to share the news. The Kowhai Residency (c) is for New Zealand photographic/visual imaging artists who are keen to take a step internationally and have professional development time in Japan. This is a exclusive photography based residency in one the world's best cities and is a exclusive cultural innovation for NZ - Japan photographic ties.
Its expected to form a legacy project for the 20th anniversary edition of the Festival, and cements a 10 year period of the Festival's work, development and support for NZ photographic excellence in the Asia Pacific region and underlines our strategic pillars - 'Inspire The Imagination', 'Grow Diverse Audiences' and 'Future Proof The Festival'. We are aiming to start this as a 6 week self guided residency programme in August, allowing for the recipient to craft their time to suit their specific project and practice whilst in Japan.
During their residency, artists have the use of single studio accomodation, sponsored by The Bass Player Ltd, and receive administrative support from the Trust and our partners in Tokyo. The artist will be paid a weekly stipend. New supporting partners will be announced in the next stage of development, by joining this project shortly to bring the knowledge of a experienced partner in Asia and diversity of footing.
Application criteria and terms and conditions apply. Be sure to consider this unprecedented opportunity. Application details here.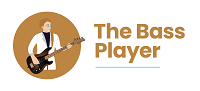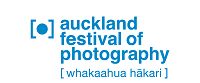 Late Harvest Award 2023 winners announced
The 7th annual Artist Awards - Late Harvest took place again in 2023 boasting a NZ$1500 cash award for the winner and a runner-up prize of NZ$750.
Judging was completed by the sponsor, whom was impressed by the Festival exhibitions and artist's shortlisted, which were of a high standard and had a good range of presentation and practice and, Roger Brown, winesearcher.com, said "it was a tough decision as all of them had merit". We are pleased to announce 7th Exhibition Award - Late Harvest winners:
Late Harvest Established Exhibitor Award 2023: Jenny Tomlin - Growing Light at Skar image Lab. Jenny's been a pinhole photographer sharing her knowledge and artworks around the country for many years, and shown a dedication to the artfrom she has mastered. The show this year for the Festival was a culmination of exposures, developing techniques and print presentation that we loved. Jenny wins $1500 cash as the prize.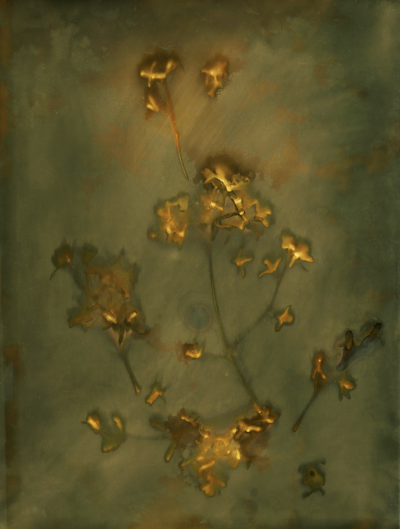 Jenny Tomlin; Kohekohe lumen
Late Harvest Emerging Exhibitor Award 2023: Laird McKechnie -
Unseen at SpeedySigns - Pop Up space
.
Laird's been a abstract photographer creating artworks in camera, without any post production, and shown a skill and technical appreciation of photography in this year's Festival exhibition. The show this year was a culmination of artistic in camera exposures, techniques and print presentation on aluminium that is very unique. Laird wins $750 cash as the prize.
To date over NZ$14,250 in prize money has been Awarded to support NZ photography through this Artist/Exhibitor award since 2017.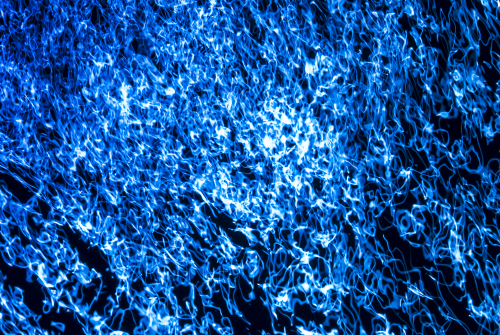 Laird Mckechnie - Pollock
Sponsored by

---
Resistance - Jocelyn Janon (NZ); Masumi Shiohara (Japan)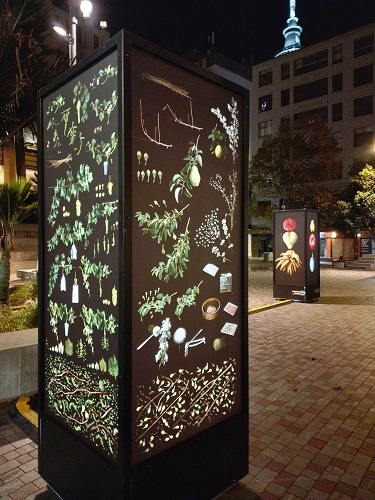 Jocelyn Janon, Tinaku and Masumi Shiohara, The Process of Farmwork and Fruit Growth - Freyberg Square, City until 19 June. Dont miss these! Full programme available now.
---
On now in Orewa, at Estuary Arts Centre until 2 July, group show with photography, moving image and other arts plus special events and bake sales, auction and fundraiser, details on the link above.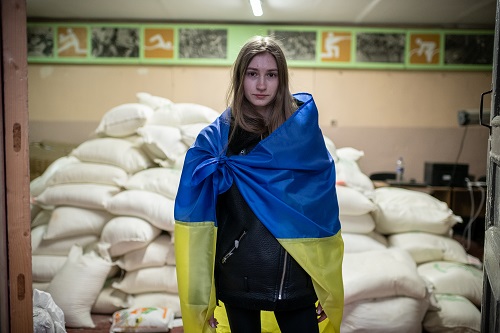 Dmytro Kornilov - Ukrainian Flag wrapped woman
---
Festival 2023 still on
Whilst the official Festival has ended, many shows are still open and happening, so start planning your exhibition visits and keep up to date on our social media channels with what's coming up. Some mini circuits around the ongoing Festival we recommend to do over the next rainy weekend are:
On now through 2023 is Robin Morrison - Road Trip at Auckland Museum, as well as a Brazilian group show with photography, moving image and other arts, Toró: é tudo tanto, Community Hub, at Auckland Museum, before this stop by Wild Fuschia at Little Rosies, Parnell grab a coffee and take in these beautiful wildlife photographs, and after the Parnell area head further out to go to Peter Black with Mark Scott, Pah Homestead, Hillsborough, then head out to see NZCPA members present Revel in The Beauty of NZ, NZ Shaoxing Trust, next to WesleyCommunity Center, and finish this tour at Whau River Bridge lookout, this is a outdoor exhibition of pinhole photography - drive, bus, cycle and scooter - max 3 hours circuit.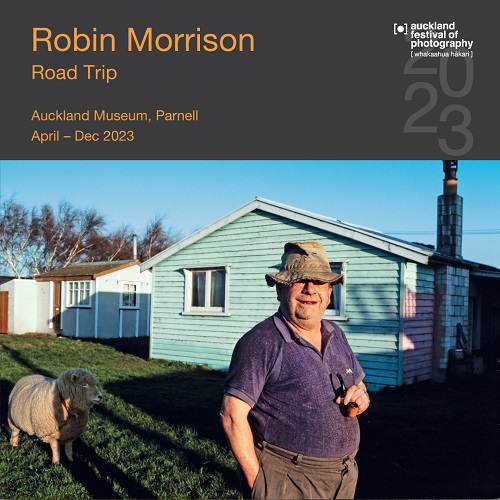 ------------------------
Central - Start at this boutique exhibition by Stephen Perry, Sigh at Easel Gallery at Vic Park Market, then up outside at Studio One Toi Tū Pop Up outdoors are black and white portraits by Kieran Lowe | Vanessa Green, over to Gareth Moon at Eyes on Fire Gallery, Ponsonby, Toi Ora, We Can Celebrate in Grey Lynn, next door is Two Rooms, and then head to the city via Hopetoun St to see the new portraits by Marke Barber at the corner of - approx 1.5 hours walk max. Check full address and opening times before visiting.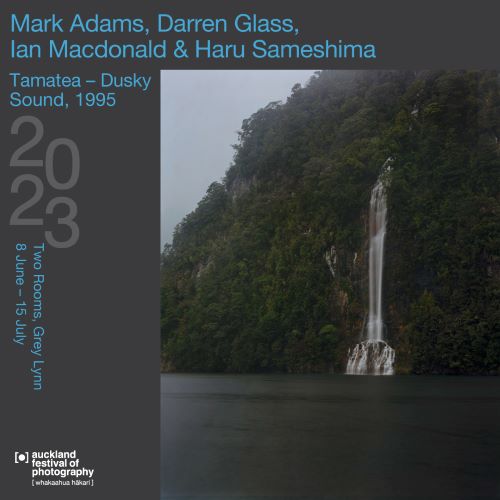 ------------
West - See Henderson Photo Society at Te Atatu Community Centre, Jiongxin Peng - Te Manawa Westgate and through to Kumeu for Kumeu Photo group members at the Art Gallery - drive, bus, cycle and scooter - max 2.5 hours circuit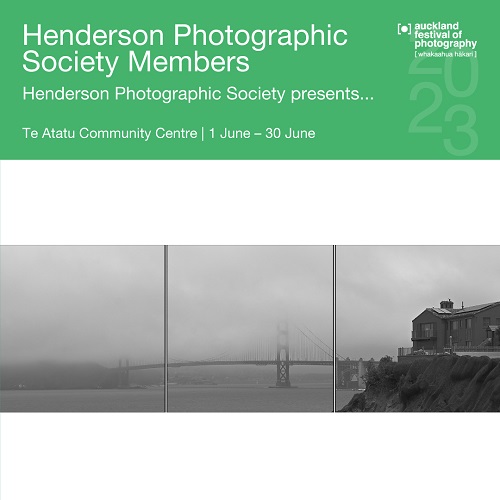 North- In the North Shore are three outdoor exhibitions, 2 in Takapuna, Kadri Elcoat's 'Fever', and our Aotearoa Music Photo Awards selection including this year's 1st and 2nd prize winners by Andrew Cornaga and Amanda Hodge and over in Devonport on the Wharf, in a pop up gallery space there, a boutique one from Auckland Photo Day 2022, thanks to Auckland Transport. Ferry from the city and catch the bus to Takapuna or if nearer to these suburbs cycle, walk and scooter there.
Full programme available now. Check full address and opening times before visiting. Enjoy!