Welcome to Festival Zone for October 2023.
Celebrating 21st edition - Festival 2024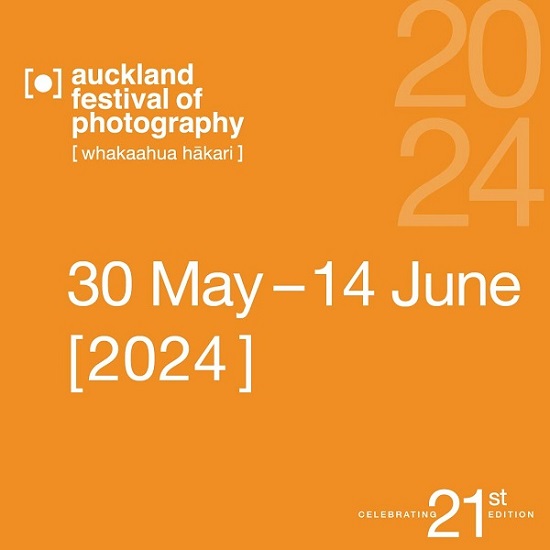 Vision - Photography Connecting Communities and People
We are delighted to announce our dates for 2024 Festival.
Open call for submissions for our Festival starts in mid January, deadline for the expressions of interest is still to be confirmed.
Get planning and join us for the 21st edition of the Festival.
We are open to programming any project created through the medium of photography and encourage active participation from a broad spectrum of artistic talent and practice including established career professionals, image inspired amateurs and emerging/young photographers.
Auckland Festival of Photography is NZ's premium international photographic festival, providing a diverse and inclusive platform, for the exchange of ideas, artistic expression, and engagement with photography and visual culture.
We are planning to announce on our theme for 2024 Festival soon, definitely by Labour weekend in October. The Festival has been curating an annual suite of themed exhibitions, events and talks since 2014.
---
Creator Kōwhai Residency, Yōga, Tokyo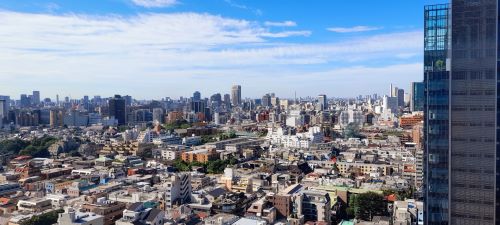 The Festival team are delighted with the response to the 2nd Kōwhai Residency in Yōga, Tokyo call for applications. Thanks to everyone who took time to apply. Applications have now closed.
We are delighted to announce our next artist in residence will be Jenna Eriksen, based in Wellington. The Residency supports travel to Japan for the selected artist, self-contained accommodation in Yōga, Tokyo and a weekly stipend so they can fully immerse in their project. They also have the opportunity to meet Japanese artists and educators to further absorb the knowledge from working artists' lives in Tokyo. The Kōwhai Residency is an excellent opportunity for a comprehensive learning experience in a large, vibrant, multi-cultural city and our 2nd placement and the perfect step for an international encounter in Japan to soak up the city and also gain knowledge from Japanese practitioners.
She says "I'm filled with excitement to be embarking on this odyssey of the Kōwhai Residency. I'm curious about what I will discover, observe and experience, how Tokyo's intersection of culture, art and technology will influence and expand my practice from a philosophical, visual, technical and artistic point of view. I'm very much looking forward to discovering exhibitions and galleries with immersive, photo-real experiences as well as looking at traditional forms of art including painting, and performance-based works." Read full artist statement here - Jenna Eriksen; Artist Statement Kowhai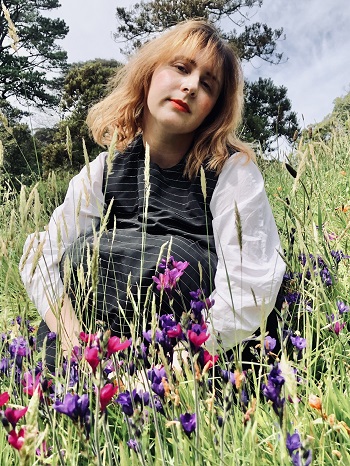 Jenna Eriksen portrait
Jenna is is a multidisciplinary artist and filmmaker from Aotearoa, New Zealand. Eriksen's photographic practice and sensibilities incorporate multiple creative modalities to form rich cinematic scenes across the medium of still images, video art and films. Exploring depictions of tragedy, destruction and rebirth, Jenna is fascinated with landscape
photography, creating poetic imagery with a reflective perspective. Eriksen's work attempts to capture photographic memory, the embodiment of vulnerability, the act of succumbing to external forces. With a photographic painterly style and the use of large scale canvases Jenna's work investigates trauma and relationship to space - to extended portholes we
might recognise within ourselves.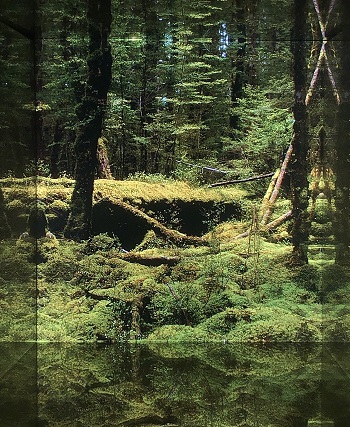 Jenna holds a Master of Fine Arts in the Creative Practice of Film, from Victoria University, Wellington, New Zealand. A proud Centre for Projection Art Alumni Artist. Jenna has exhibited internationally across, Australia, USA, and New Zealand. Currently residing in Te Whanganui-a-Tara, Wellington, they are in development on a number of projects including "Looking Back At You" a portrait series, and "Anemone" a Sci-Fi immersive experience.
Thanks to Tokyo Institute of Photograpy for their support.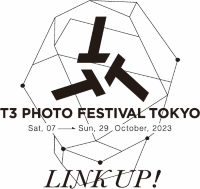 ---
Kōwhai Residency - Research artist - Hannah Rose Arnold
Our inaugural 2023 Kōwhai Residency in Yōga, Tokyo for research has concluded in mid September and we have had good feedback from our inaugural research artist in residence, Hannah Rose Arnold.
Hannah presented her research review at a talk for Tokyo Institute of Photography. We will be working with Hannah to share her experiences in a presentation about her time in Tokyo in Auckland at a artist talk. Hannah is a Unitec Design and Contemporary Art graduate (2018), her most recent show being Deep Burn Blues at Alberton House during the 2023 Auckland Festival of Photography. It's the first dedicated NZ photography residency programme to be established from New Zealand. The partnership is between Auckland Festival of Photography and T3 Photo Festival Tokyo, Japan.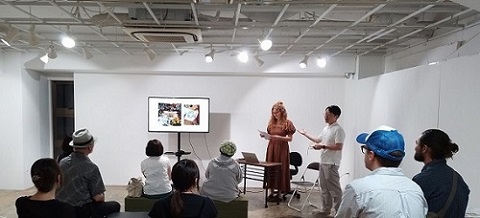 Hannah presents her research review at a talk for Tokyo Institute of Photography, Japan.
Thanks to the generous support of Asia New Zealand Foundation Te Whītau Tūhon, and our support programme in Japan, T3 Photo Festival Tokyo. This residency programme was made possible by Asia New Zealand Foundation Te Whītau Tūhon with their foundational support of the development of the Kōwhai Residency in Yōga, Tokyo in 2022 and our inaugural research residency in Tokyo, 2023.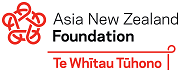 ---
Asia Pacific Photoforum
Follow us on our Facebook page.