Welcome to Festival Zone for March 2020.
The Auckland Festival of Photography Trust is pleased to announce the 2020 Core programme will focus mainly on New Zealand artists and project work.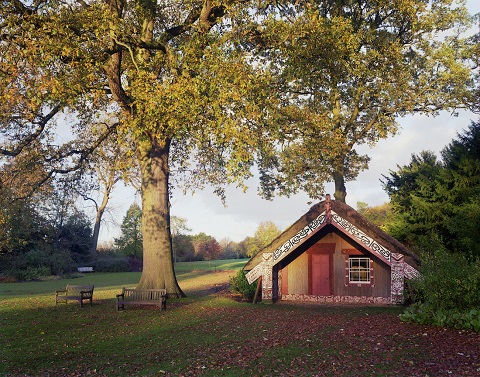 Mark Adams
 Two Rooms presents The New Zealand Room and Hinemihi: 1999, Mark Adams' photographs of Clandon Park, Surrey, feature New Zealand's most significant taonga outside of its shores, Hinemihi. These works have taken on even more importance since the devastating fire of Clandon House in 2015. His documentation of the Palladian mansion and its New Zealand collections can now be considered taonga also. Adams has editioned his photographs taken in 1999 into a thought provoking series.
Mark Adams practice operates in the bi-cultural space between Te Ao Pākehā and Te Ao Māori, carefully noting and memorialising the places, practices and histories to which he is granted access.His hand-printed photographs have been exhibited at leading galleries plus many other major museums and major biennials throughout Aotearoa New Zealand and the world including Auckland Art Gallery Toi o Tāmaki; Museum of New Zealand Te Papa Tongarewa; Christchurch Art Gallery Te Puna Waiwhetu; Govett Brewster Art Gallery; Queensland Art Gallery and the Royal Academy of the Arts, London. Significant exhibitions of Adams' work have been staged at the Adam Art Gallery, Victoria University of Wellington; Auckland Art Gallery Toi o Tāmaki; Zelda Cheatle Gallery, London; The National Library, Canberra; Sao Paolo Biennale (1998), and the Auckland Festival of Photography 2009. (courtesy of Two Rooms). Image above is 1999 Hinemihi Clandon Surrey by Mark Adams.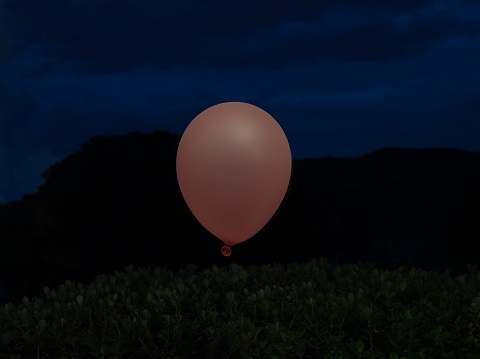 Roberta Thornley
 'In My Head On Your Heart' is a suite of new works by Roberta Thornley that explore the tension between narrative time and the photographic image. Presented by Tim Melville Gallery.
Plus more great Core exhibitions by Ken Ball, Wara Bullôt with Phil Johnstone, writer, Sheryl Campbell, Cody Ellingham, Camille Sanson, Mary Verity, Ilan Wittenberg, and group projects from Whitecliffe College in collaboration with Nottingham College in UK. Full programme announced in April.
---
Nikon Auckland Photo Day 2020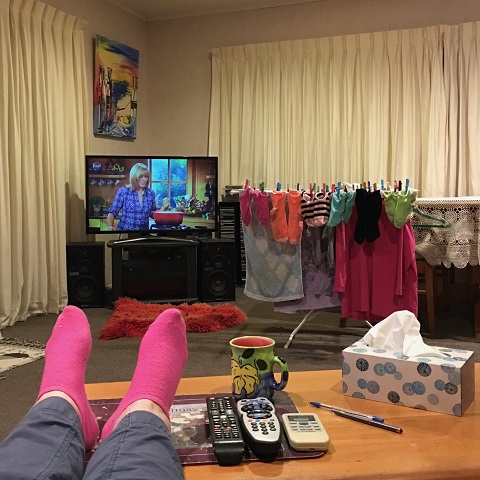 Sue Courtney - 'Thinking About Dinner' 2019

The Festival Trust is happy to announce the annual Nikon Auckland Photo Day 24 hour challenge takes place on 6th June 2020.
We keep our fingers crossed that we miss out the freaky weather this year. Remember that windy, rainy day in June 2019? Of course you can take part in the day and night of the 24 hour competition anywhere in Auckland region, even with your feet up in front of the TV! As the 2019 entry above 'Thinking about Dinner' shows. 
If you are in Auckland region on 6th June 2020, share your daily activities through your photos, anyone can take part and submit them to the judges. For example if you have an Instagram account where you would often share your photos of food, friends, family, pets, gardens, lounges, school playing fields, beach walks, you name it, if you can see it in Auckland, you can capture it and be in to win great Nikon camera prizes. All ages, all abilities, all people are eligible.
It's free to submit 3 of your best shots.
Save the date! 6th June 2020.
Full terms and conditions and prizes announced in April.

---
Digital Screens initiative

We are again pleased to announce this year's artists, photographers and collective works to be shown in our Digital Screens initiative as part of the fresh, exciting and diverse addition to the Festival programme. Introduced in 2018 it's a showcase of FREE contemporary photography projections and digital screens during the Festival at venues around Auckland region.
These activities provide an opportunity for the public to see international and NZ photographers exhibit their photography in a simple, alternative way.
Among those presenting are: Lara Gilks (NZ), Denise Batchelor (NZ), Hormoz (France), Yuko Nakajima (Japan), Videre Collective (Aus), Rochelle Wong (Aus) and heritage images from Auckland Libraries.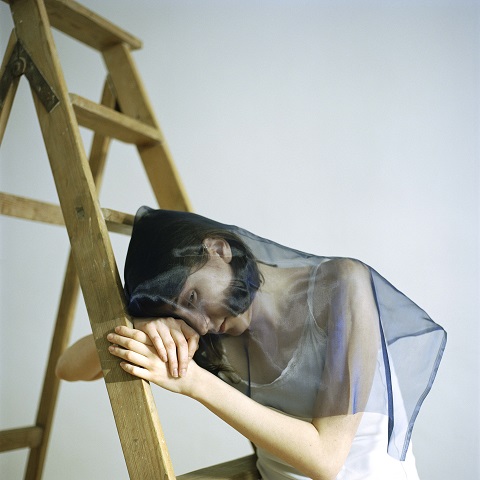 Image by Yuko Nakajima, Japan. She describes her project "through this work I explore the various "distances" that lurk under the surface between people". 
---
Talking Culture - Photobook Friday

Our 4th annual boutique photobook gathering takes place on 29th May 2020. Come along to see photobook presentations that will explore the ideas and methods of making and publishing photobooks - with Amaury Da Cunha, France,  Judith Crispin, Australia and Chris Leskovsek, New Zealand. Plus one more guest speaker to be announced. Friday 29th May at Auckland Central Library. FREE. Full details announced in April.

Thanks to;


---
Kuala Lumpur International Photo Awards 2020

Portrait photography is vital to help us understand the human condition and in doing so, expand our minds. It allows us a glimpse into a distant conflict far away from home, or a thriving street community in our neighbourhood, only metres away. This year KLPA are awarding prize money to a greater number of photographers than before. As well as the regular SINGLE IMAGE PORTRAIT category, we are also awarding grants of $1,000 each to five photographers in the PHOTO ESSAY PROJECT GRANTS category.
Projects must be 'portrait-based' photo-essays of up to 12 images on any topic. The grants may be used in any way to assist in the completion of their projects, and KLPA will exhibit the final projects in Kuala Lumpur in September. Submit your amazing portraits until 30 April 2020. Fees and terms and conditions apply.

---
Wellington - Photobook NZ

Massey University hosts the biennial Photobook/NZ 2020 showcase of leading photobook makers, featuring photobooks by New Zealand and international photographers, opens on Friday 6 March 2020 (ends 8th March) with a free public talk by renowned Spanish photographer and photobook maker Cristina de Middel. More on this amazing artist here.  Local artists include Solomon Mortimer, Julia Johnston, Ann Shelton, David Cook, Edith Amituanai as well as more including publishers, Perimeter (Australia). Full programme is available on this website.
The ANZ Photobook Awards are announced too. Followed by an Awards exhibition in Auckland later in 2020 (dates TBC).

---
Daylight Photo Awards 2020

New Zealand photographers are invited to take part in the internationally respected Daylight Books Photo Awards. The winner will receive $1000, a digital feature and a chance to have their project considered for publication. Previous Daylight Photo Award winners include Bryan Thomas, Matthew Genitempo, Bryan Schutmaat, Aaron Vincent Elkaim,Tamas Dezso and Katrin Koenning. Daylight Books founder and main man, Michael Itkoff was a key guest at the 2018 Festival supported by the US Embassy. More here about these Awards.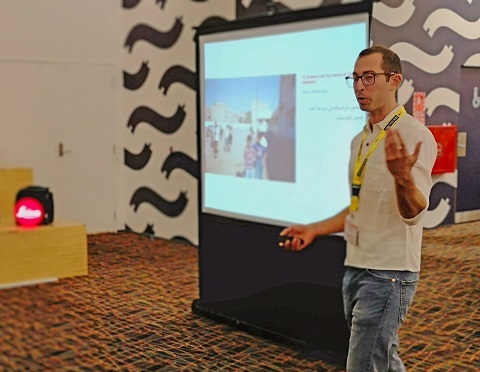 ---
Founding member -