Welcome to Festival Zone for July 2018. We are delighted to announce the 2018 People's Choice prize.
Nikon Auckland Photo Day 2018 - People's Choice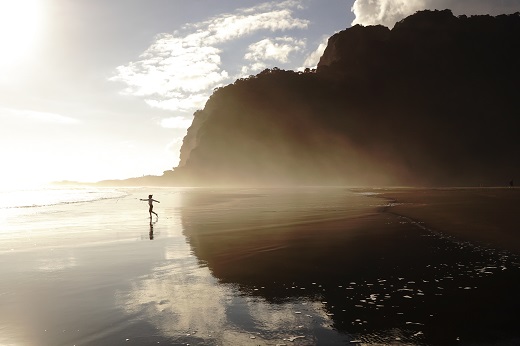 Congratulations to Tiago Lamy Silva - 'The Heart Asks For Pleasure First' was taken at Karekare beach, on the west coast, Auckland, wins People's Choice Prize, the prize is a Nikon Coolpix P900
In a nod to the New Zealand film industry classics filmed out west, Tiago was motivated to take this winning photo -
"I went to the Karekare Beach, with a good friend of mine. We are both photography enthusiast who went to this beach over the Saturday to seek the late afternoon winter sunlight.
Karekare is one of my favorite beaches in the Auckland region and I do go there from time to time to relax and enjoy this beautiful and dramatic location, so I knew that if the tide and the light were right we could take some great photos for the Nikon Auckland Photo Day competition.
The little girl in the photo brought back memories of one of the most unforgettable scenes in the movie The Piano, recorded in 1993 at this exact location, where little Flora is playing and dancing to Michael Neyman's famous song "The Heart Asks Pleasure First". The light seemed just perfect and I did my very best to capture the contrast between the heaviness of the mountains behind and the lightness of the little girl."
People's Choice voting took place over a one week period, and after valid votes were checked, the total number of votes made was over 14,000.
Thanks to everyone who took part in the voting. View the shortlist here
---
Matariki - Auckland Photo Blog
Celebrate Matariki this month on the Auckland Photo Blog.
Matariki is the Maori New Year and is staged around the planting calendar, in mid winter, the stars & the light. Lots of activities in Auckland for the New Year celebration. Photo of the Month wins a double movie pass.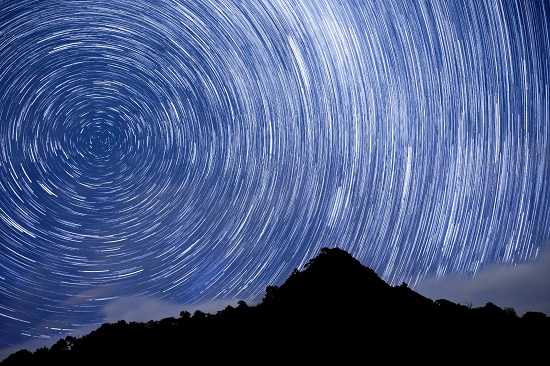 Matariki beyond the stars. This image taken by Mirjam van Sabben, Te Komoki Ancient Pa Under Ancient Stars. Taken on Nikon Auckland Photo Day 2018, June 9th.
---
Higashikawa 4th International Youth Photo Festival, Japan
Higashikawa International Photography Festival is a member of the Asia Pacific Photoforum - a regional grouping of international photography festivals across New Zealand, Australia, Asia and Pacific Rim. The Asia Pacific Photoforum seeks to further the presence of photography across the Asia Pacific region as a medium for artistic expression and truthful dissemination of ideas and information in an increasingly globalising world. Follow us on Facebook and Twitter.
Each year in Higashikawa is a International Youth Photo Festival, its the 4th annual event in 2018 and their new website for this year is now launched, with photography from high school students from 22 countries, including Australia, China, USA. The Youth Festival takes place for 1 week, 2 to 9 August, when students from around the world will gather in Hokkaido, Japan to celebrate photography.