Welcome to Festival Zone for June 2019.
Nikon Auckland Photo Day - Save the Date
The 2019 1st, 2nd, 3rd prize winners including Top 30 runners up and People's Choice winner will be displayed on the Festival website, generate local media interest and social media exposure plus the public are invited to vote for the People's Choice winner for one week in late June online.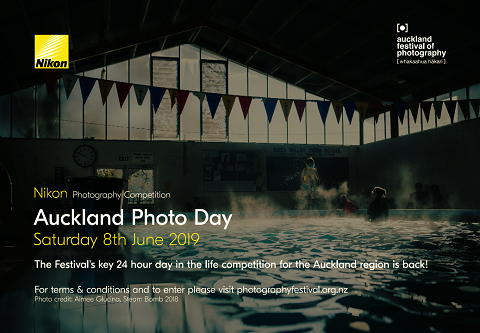 Can you win this awesome 1st prize?
Delighted our wonderful people's competition, Nikon Auckland Photo Day, has 5 great camera prizes for this year's competition.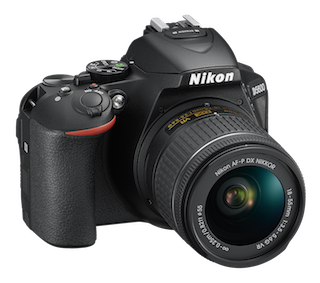 1st Prize - D5600
All you need to do is capture images of your Auckland region on June 8, Nikon Auckland Photo Day, and participate in the country's biggest 24 hour photo shoot along with hundreds of Auckland based members of the public, plus artists, amateurs, students and professionals, using any imaging device. Win prizes: view 2nd & 3rd prizes here
See our Nikon camera prizes here
Can you make a 60 second winner? See our Moving Image winners archive;

Plus create your own short movie or film and be in the running for the Nikon Moving Image Prize. Whats your story? Try to win our Moving Image prize, the Nikon J5.
Vew all our Moving image prize winners, 2016 - 2018 are available to view on You Tube -
2018 winner - Sora Joseph Waningsinggel
2017 winner - Michelle Vergel de Dios
2016 winner - Angela Asuncion
---
Shows opening this week
Tues 4th June - Do your own circuit of exhibition openings starting from 5pm with Over Under, at Unitec, then go to see group show Toi Ora Gallery, in Grey Lynn, or to 466 Group in Grey Lynn then off to K Road next for an outdoor show at a K Road bus stop, and go to Hum Salon for two Satellite shows. Before finishing up at Trish Clark Gallery after 6pm Vincent Ward | LOOM.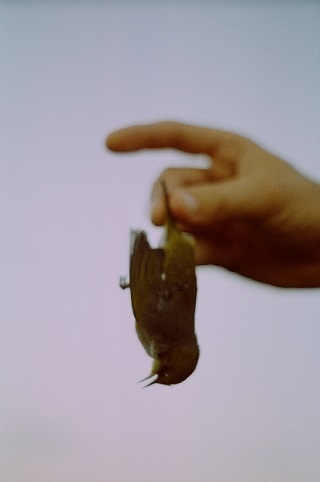 Hannah Rose Arnold - Make Me a Bird 2015
Wed 5th June -When you're recovered from Tuesday's photography immersion, get out of the city, go to Mairangi Bay North Shore Salon of Photography, or head into town for Studio One ToiTu, Ponsonby for 2 shows in one venue includes Celine Saye • Brendan Kitto • Faye Norman • Stjohn Milgrew • Vanessa Green and then head to see the annual Simon Devitt Photography Prize at Elam's Projectspace.

Thurs 6th June - Dont miss this one at Corbans Estate Arts Centre in Henderson opens Jude Robertson's Re-Generation work at 6pm.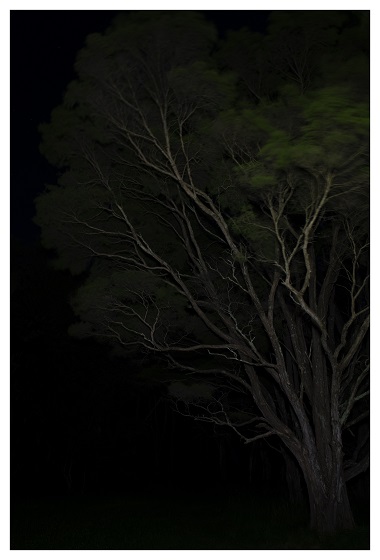 Jude Robertson - Kanuka are portrayed as a symbol of re-generation
Friday 7th June - Hear the sounds at Roudhead Studios - One night only - An intimate, behind-the-scenes documentation of the summer 2018 tour of Aotearoa by Neil & Liam Finn, their family and friends. This special one-night-only exhibition at Neil Finn's Roundhead Studios will also feature never-seen-before photographs. From 6pm.

Full calendar of events here.
Boutique brochure available through all venues and libraries and selected outlets across the Auckland region. Read yours on Issu or download yours now - Auckland Festival of Photography 2019
---
Fiona Pardington - Talking Culture
At 1pm Sun 9th June at Alberton is artist Fiona Pardington (followed by tea and scones on Alberton's Vintage China)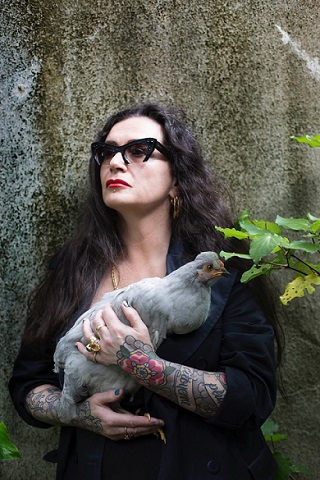 After hearing Fiona korero, you can head off to Pah Homestead for The Passing: a conversation with curator Shaun Higgins (Auckland War Memorial Museum) and Marcus Williams (F4 Collective). From 2 - 3pm Sun 9th June.
---
Nuit De La Photo - Aotea Square
On the big screen at Auckland Live Digital Stage in Aotea Square - Auckland Festival of Photography presents this exclusive - Artists Aline Henchoz (Switzerland), Guillaume Bression (France), Carlos Ayesta (Venezuela) and Neringa Rekasiute (Lithuania) come together as Nuit de la Photo to present images from four bodies of work that draw on documentary and staged practices. The works deal with themes of identity, natural and human-made environments and these intertwined relationships.
Since the tsunami and the nuclear catastrophe of March 2011, Carlos Ayesta and Guillaume Bression have made regular visits to the region of Fukushima, Japan, and especially to the "no man's land" around the stricken power station.

The fruit of their numerous visits is six series of strongly aesthetic photographs which mix posed situations with a documentary approach.
Friday 14th to Sunday 16th June, daily screenings at 1030am, 1pm, 5pm and 8pm. Duration - 20 minutes. FREE. Please keep warm and wear winter attire, check weather before heading out.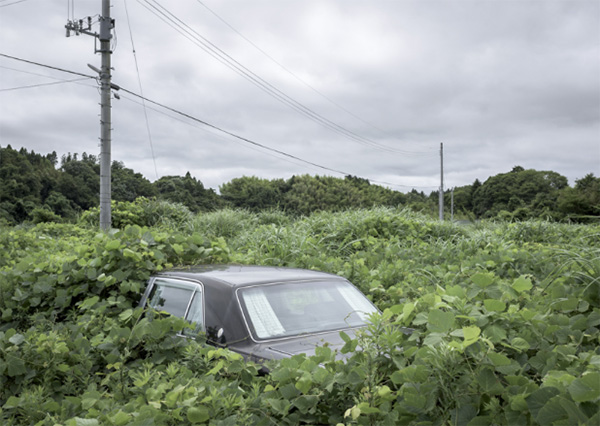 Dominique Bression + Carlos Ayesta - Fukushima