Welcome to Festival Zone for the start of June 2020 during a ongoing national crisis.
The Auckland Festival of Photography Trust and team hope you are making the best of helping save lives by following Alert level 2 social distancing & safety protocols like washing your hands as we head into week 2 of the 2020 Festival on Pop Up TV Freeview CH200.
Late Harvest Award 2020
The festival is pleased to announce Maryanne Bilham is this year's winner of the 2020 Auckland Festival of Photography Late Harvest Award for the image Autumnal Rays.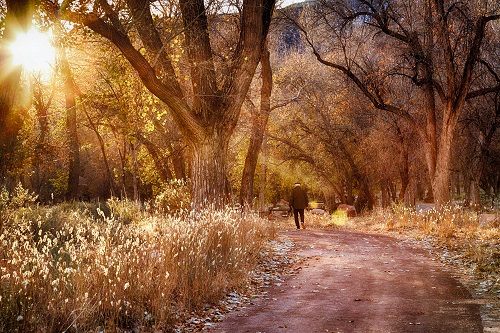 She wins $1500 cash award and certificate which will be presented on Sunday 7 June. Maryanne is exhibiting on the Festival YouTube programme 'Postcards from New Zealand' this week on 6 June. Judge Roger Brown from winesearcher.com praised the evocative, late autumn tone and colouring of the image and how it fitted into the 'late harvest' theme. "The figure walking along the track, perhaps walking home from the fields [and] the low level of the sun and the flowered grasses just added more. Congratulations!"
Judge Judith Crispin, artist. praised the high standard of entries, saying it was very difficult to select a shortlist. "I was very excited to see work that celebrated the natural world so wholeheartedly."
Wine-Searcher is the world's most powerful wine website – every day they help millions of people to find their favourite wines and spirits. And while their outlook might be global, they are very much a New Zealand-based company and proud to sponsor the Auckland Festival of Photography.

---
Festival 2020 - Online on your phone, tablet, laptop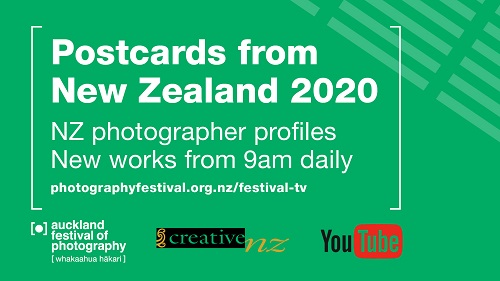 The Festival is delighted to announce the second week schedule of our bite sized snack of photography 'Postcards From New Zealand' programme via You Tube, made with the support of Creative NZ Arts Continuity Grant, to engage a national audience for the Festival in rural communities who will get to take part from their homes, bachs, farms and accommodation across New Zealand for the first time.
Each day we have new work to show and share from around New Zealand, you can catch it on our Festival TV portal. We aim to make festival participation as barrier free and inclusive as possible.
New Zealand Photographer profiles on YouTube
1 June: Graham Dainty, Saynab Muse and Denise Bachelor
2 June: Mary MacGregor-Reid, Judy Stokes and Terry Wreford Hann
3 June: Gail Stent, Roger Brown, Wendy Brandon
4 June: Sheryl Campbell, Jocelyn Carlin, Beyond The Index curated by Allan McDonald
5 June: Emma Bass, Esther Bunning - Nikon Ambassador, Rajeev Nedumaran
6 June: JE Roberts, Maryanne Bilham, Tammy Williams
7 June: Te Rua Raranga, Jiongxin Peng, Henderson 8 Howick Photography Societies
8 June; Toi Ora Arts Trust, Anna Maria Brienesca, Helen Bankers
9 June: Kumeu In Focus, Abhi Chinniah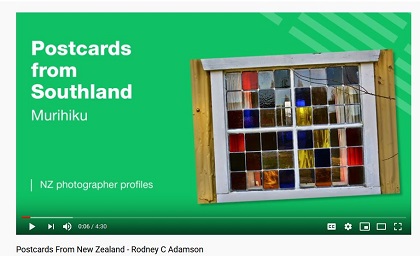 The public is invited to join our New Zealand conversations using online tools on your phones, tablets and computers. Join our digital future and subscribe to our You Tube channels.

---
Nikon Auckland Photo Day - Shoot, Submit + Win Prizes - Sat 6th June
The 2020 1st, 2nd, 3rd prize winners including Top 30 runners up and People's Choice winner will be displayed on the Festival website, generate local media interest and social media exposure plus the public are invited to vote for the People's Choice winner for one week in late June online. Have you planned your shoot?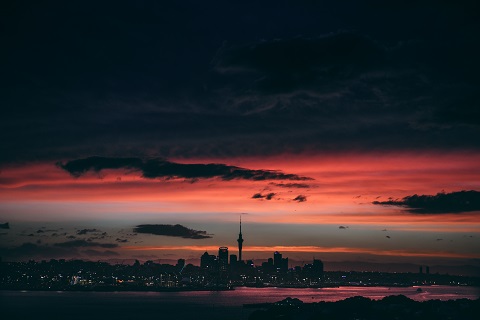 City From A Far - Nikon Ambassador Lola Gosling
Saturday 6 June 2020 - midnight to midnight - 24 hours, one day, one city. See terms and conditions here.
First Prize: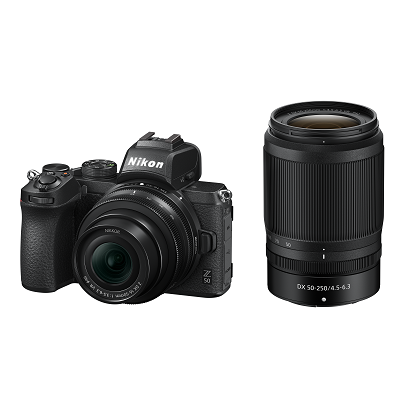 1st Prize: Z 50 Twin Lens Kit
Small but mighty, simple but powerful, with a 16-50mm & 50-250mm lens combo you can reach further and do more.
Second Prize:

2nd Prize: Z 50 Single Lens Kit
The Nikon Z 50 delivers the award-winning performance of Z series in the smallest interchangeable lens DX-format camera ever.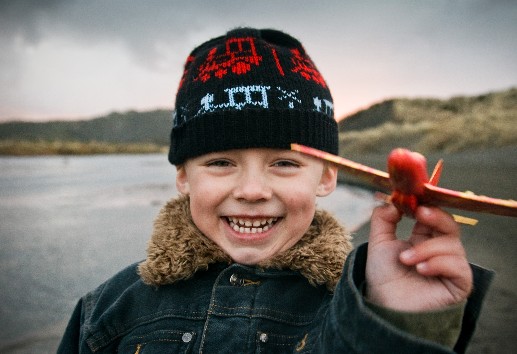 Winner 1st prize 2009 Auckland Photo Day - Malcolm McNeill - Te Henga
All you need to do is capture images of your Auckland region on June 6, Nikon Auckland Photo Day, and participate in the country's biggest 24 hour photo shoot along with hundreds of Auckland based members of the public, plus artists, amateurs, students and professionals, using any imaging device. Win prizes: view 3rd prize and People's Choice here
See our Nikon camera prizes here
Added bonus this year is your image could be selected by the Trust from all entries to become part of the new series of street exhibitions that are being presented in partnership with City Rail Link in 2020, see City Rail Link partnership Auckland Photo Day.
---
Festival 2020 Digital Screens - Aotea Square
Starting 5 June to 7 June - Auckland Live Digital Screens, Aotea Square

Fri-Sat 10:30 | 13:00 | 17:30 | 21:30 & Sun 10:30 | 13:00 | 17:30 | 19:30
Wander into the heart of the city and be mesmerised by the incredible FREE works in Aotea Square

Ilya Ivankin from Russia: "For me, the revival of the analog photo can't be reduced to impressionistic, pictorial rebellion against the digital academism. Not only in photographic technology but also in associative related topics – Freudian and left-social conflicts – we can find the opportunity of seeing something natural, cathartic, showing itself through the usual rational shape of the frame with its composition, and social order. Barely visible manipulation with natural grain structure is like genetic engineering, and the enlarged image generated by using almost biological, infectious lith-development makes the frame resembling the eyepiece of the microscope." Dont miss this New Zealand exclusive.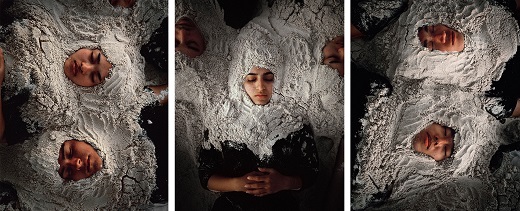 Shoufay Derz (Aus) - Collective Shroud
Shoufay Derz shares the work "Collective Shroud".* The Great Barrier Reef was presumed dead and an assembly of ritual participants were given the chance to imagine returning to its once living biosphere to pay respects through the creation of its memorial. Through a succession of collective rituals this work speculated on the role of poetic potentialities in the fate of the Reef. The Great Barrier Reef is the largest living organism on the planet.
Use our mobile app around the region and nationally to check whats on and when, create your own schedule.
Scott A Woodward, (Singapore) 'All The World's A Stage' on Pop Up TV, CH200 3rd June 8pm.
Scott has been fascinated by the DPRK, longing to travel there and experience the infamous Hermit Kingdom. Finally, in October 2015, Scott visited North Korea during the national celebrations commemorating the 70th anniversary of the founding of the Worker's Party of Korea, the lone ruling regime of the DPRK's 24 million citizens. Since 2015 the North Korean regime has instigated a series of short range missile tests fired over the Sea of Japan in a bid to bring the USA to the negotiating table to lift sanctions, whilst the geo political landscape of the DPRK's nuclear programme remains unchanged. The famous 'Singapore Summit' shifted the focus on the reclusive state when the leaders of both countries met amidst an avalanche of positve media/propaganda photo opps to communicate the success of it even happening.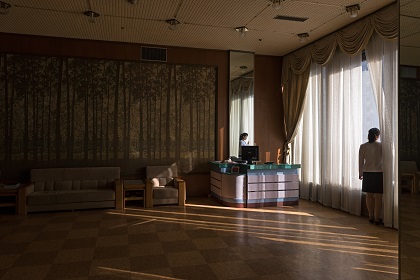 Scott A Woodward - Daydreaming
---
Mass Isolation - FORMAT
Global call for participation
Since March 2020 FORMAT Festival and QUAD in the UK have been inviting image makers around the world to participate in documenting the impact of the Coronavirus pandemic, charting the time before, after and during the global lockdowns. The images submitted express important thoughts, feelings and the world around us at this extraordinary moment in our collective lives.

Take part by uploading your images and captions on Instagram, using the tag #massisolationformat and follow @massisolationFORMAT to see the highlights so far.

All submissions will have the chance to be featured in our next edition of FORMAT which opens on 11 March 2021. Selected images and series will be included in our exhibitions, in an online archive and more. We are working with The Peoples Picture to create a large-scale digital presentation as well as QUAD and Derby Museum and Art Gallery for the exhibitions. A selection of current entries to this global pandemic project will feature next weekend on our Pop Up TV show on Freeview CH200, 13 June 8pm.

The @massisolationformat Instagram project has already received over 20,000 submissions from 70 countries, our curators look at everything and invite more people to take part in this incredible mass-participation project.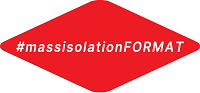 Use our mobile app around the region and nationally to check whats on and when, create your own schedule.
---
Best of Head On Photo Festival 2020
Go to Sydney online! This year's critically acclaimed Head on Photo Fest set the internet awash with great talks, panels and workshops as well as dozens of top international photography exhibitions, there were the annual Head On Awards which were presented on Facebook Live in slick and professional presentation. Go walkabout on their site anytime, great photography matters and Head On is setting the standard for online delivery of large scale Festivals online. Congratulations to their team and supporters.

Founding member -