Welcome to Festival Zone for May 2019. The Auckland Festival of Photography Trust is delighted to share the 3rd edition, 2019 Mazda sponsored photography Award.

Beauty By Subtraction Award by Mazda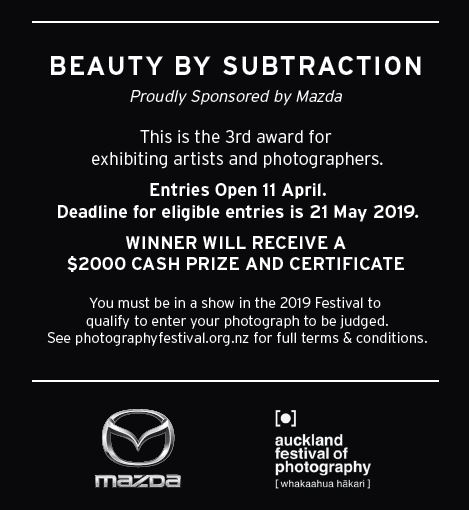 This is the 3rd annual award for exhibiting artists and photographers in the Festival. Entries Open 11 April. Deadline for eligible entries is 21 May 2019.
WINNER WILL RECEIVE A $2000 CASH PRIZE AND CERTIFICATE.
A significant new Award by Mazda and the Festival to enter your work into, and what a great opportunity to win a cash prize. Announcement of 2019 Award winner will be made at the Festival launch on 30th May, and so you get invited to a free party too!
You must be in a show in the 2019 Festival to qualify to enter your photograph to be judged and meet the full terms & conditions.
---
Core exhibitions

LOOM is a new body of moving image works by pre-eminent New Zealand award-winning filmmaker and artist Vincent Ward. Trish Clark Gallery from 4 June.
Rebecca Swan; Memory of Water. At Whitespace from 26 May.
The Festival is delighted to showcase our Core participating artists/photographers this year;
AIPA · Hannah Rose Arnold · Murray Cammick · Sheryl Campbell · Kevin Capon · Cathy Carter · Liyen Chong ·Vivian Cooper Smith · Conor Clarke · Claudia Dunes · Meighan Ellis · F4 Collective · Fairshots · Derek Henderson · Greenpeace · Locus Group · Ian Mcrae · Saynab Muse · Guy Needham · Mish O'Neill · Sabrina Ngau · Richard Orjis · Fiona Pardington · Peter Peryer · Cass Power · Jude Robertson · Leon Rose · Marie Shannon · Yvonne Shaw · Rebecca Swan · Hayley Theyers · Marc Thompson · Yvonne Todd · Jusitine Varga · Mareea Vegas · Vincent Ward 
See full Core exhibitions details. See it on Issu or download yours 2019 Core exhibitions

---
Photobook Friday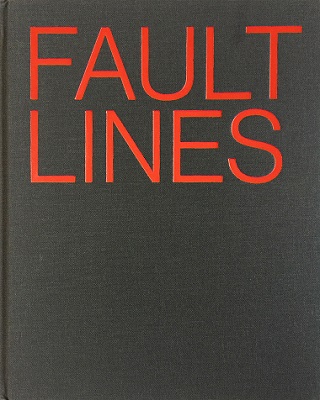 Fault Lines by Anita Tótha.
Part of the Talking Culture by Leica series. 31st May 2019 - 12pm to 3pm.

This free event is open to all. You are invited to share some wonderful international and New Zealand photography stories, meet the artists, explore themes, and discuss the designs of the books themselves.

Held on a winter's Friday afternoon, this is a great opportunity to meet informally with key international practitioners & NZ photobook artists and publishers.
Participating artists, publishers and Festival directors, include Yoko ISHII (Japan), Mark Purdom (Aus/UK), Yvonne Shaw (NZ), Jessica Lim (Singapore) and Anita Tótha (US/NZ). Full details our website.
Plus book your Portfolio Review soon, slots are filling up on 3rd June, 11am start, free 20 minutes, one on one.


---
Fissure - Silo 6
Artists in 'Fissure' at Silo 6 are Sohrab Hura (India), 13JARA Collective (India), Su Jiehao (China) and Sim Chi Yin (Singapore).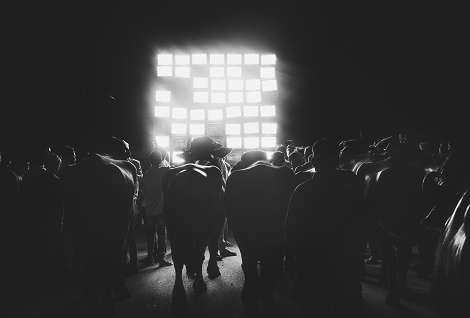 Vinod Babu; 13Jara (India).
Presented by 13Jara is They Found Light Where The Maze Finds its Way Out - "As individuals performing relationships within confined genders, the society we have designed for ourselves has become a hypnotic maze".
Jessica Lim (based in Cambodia) curator of Fissure (Silo 6, 30 May-16 June) will be attending the Festival in late May.
Our international offerings this year include work from 14 countries, including many more in top international Award shows from Indian Portrait Prize, Kuala Lumpur International Photo Awards, ANZ Photobook Award 2018, plus artists & photographers from Japan, France, Venezuela, Switzerland, Australia, Lithuania, Cambodia, China, Spain, Korea and Bangladesh.
Boutique brochure available through all venues and libraries and selected outlets across the Auckland region. Read yours on Issu or download yours now - Auckland Festival of Photography 2019

---
Australia New Zealand Photobook Award 2018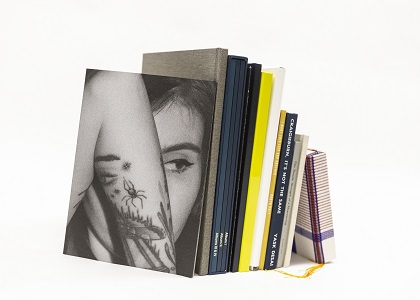 Over the Festival's opening weekend we are pleased to share the new photobook exhibition from ANZ Photobook Of The Year Awards, which is proudly hosted by Momento Pro at Ellen Melville Centre, plus panel on "Make your photobook a reality" with leading practitioners, this panel is going to cover key aspects of the process purpose/audience, publishing models, working with editors/designers, funding options, calculating quantity/RRP, formats + print suppliers, finding retailers + distributors, and how to successfully launch and market a photo book. Free presentation on Sunday 2nd June, starting at 1130am.
With Becky Nunes (moderating), Anita Tótha of Remote Photobook, Simon Devitt, Mickey Smith and Harry Culy of Bad News Books.
   
---
Alex Mao Photography Award
This is a new photography prize for emerging photographers, at the start of their careers or study. This is a great submission opportunity for anyone under 25 years old to enter from the Auckland region.
First entry by Logan Finlay; Time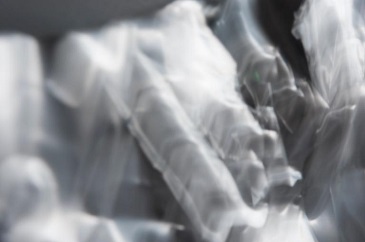 The Alex Mao Photography Award is open now to be won by any image on any subject by a emerging photographer that is showing promise and ability to communicate with images as decided by the judges. Only one photo will win, you can submit 3 images (if eligible) from 1st  to 31st May 2019. Judges decision is final. Cash prize NZ$1200.
Submissions via the Auckland Photo Blog. Terms and conditions.