Welcome to Festival Zone for May 2020 during a ongoing national crisis.
The Auckland Festival of Photography Trust and team hope you are all well, making the best of staying home, or if back at work, still helping save lives by following Alert level 3 social distancing & safety protocols like washing your hands. Kia kaha tātou. We continue to applaud the work and leadership our Prime Minister, Jacinda Ardern and her team during this unprecedented time.
Festival 2020 On-Air in your home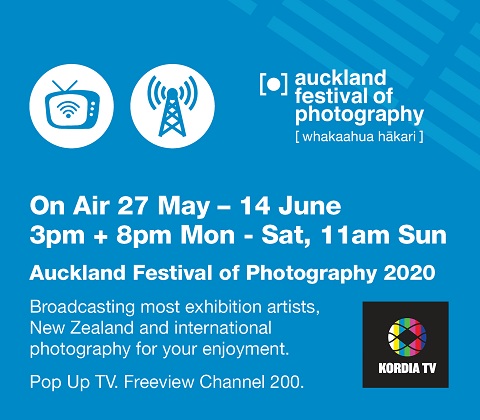 The public can enjoy 2020's Auckland Festival of Photography on Pop Up TV (Freeview Channel 200) or online at www.photographyfestival.org.nz from May 27 to June 14. Full 2020 Festival programme here.

Highlights of Auckland's 2020's Festival On-Air include Unseen theme shows with Werner Bischof (Switzerland), Simone Douglas, (Australia), Tammy Williams, (NZ), Hayley Theyers, Kate Rampling, Mary MacGregor-Reid (NZ), Judith Crispin (Australia), Core exhibitions by Camille Sanson (NZ), Ilan Wittenberg (NZ), Sheryl Campbell (NZ), Stephen Tilley (NZ), Cody Ellingham (NZ) and some dozen Satellite exhibitions, the Annual Commission 2011-2020 artists and Alex Mao Youth Photography 2020 entries award, and Nikon Auckland Photo Day on June 6. Entries for all three Awards will be seen online. AFP 2020 supports the fourth annual cash award, with a 'Late Harvest' theme by wine-searcher.com, open for all presenting exhibition artists and artist entries, which will be shown on 4 June on Freeview CH200 at 8pm.
In another first, AFP 2020 is teaming up with the Sydney's Head On Photo Fest so that audiences on both sides of the Tasman can see top quality international work from the two festivals. Watch their 2020 Festival launch.
You can join their extensive talks, panels and workshop programme including NZIPP's Ilan Wittenberg's talk May 6 and free workshop on May 15 and our Public Participation Director, Julia Durkin, MNZM on a panel 'Being there - promoting your work' on May 10 at 8pm NZT.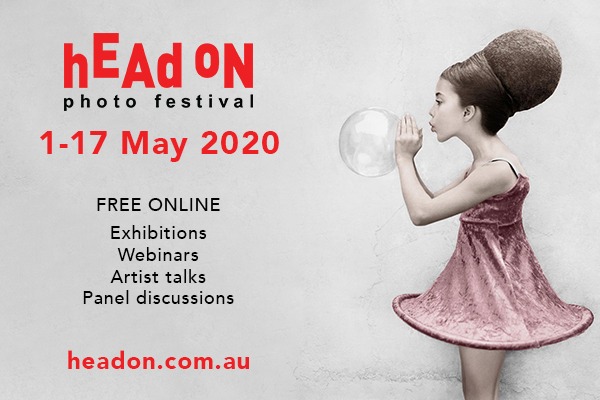 "Innovation is necessary to present the arts, cultural and community benefits of the festival, given the current health crisis," Ms Durkin says. "We are proud of what's on offer, the collaboration with our Asia Pacific Photoforum partner organisation, Head On, and confident that our audiences will be able to readily access it through this year's festival."
Festival 2020 Online on your phone, tablet, laptop
The Festival is also on track to develop a curated online Festival programme via You Tube, with the support of CNZ Arts Continuity Grant, which will engage a national audience for the Festival in rural communities who will get to take part from their homes, bachs, farms and accommodation across New Zealand for the first time. We plan to deliver the Festival 2020 online via You Tube with exhibition work, artist talks and webinars – creating digital content – re-formatting the Festival essentially and fostering good mental health and wellbeing, connecting to our cultural identity at a time of national crisis with access to a Te Reo Maori interface. This exciting development will be led by a new creative team, Leesa Tilley, You Tube digital producer and Adam Luka Turjak, Online content editor. The online Festival includes a new pathway to make a financial contributors fee for New Zealand based solo artist/photographers, group shows, photo clubs, collectives per exhibition participating in the 2020 Festival online. Details of AFP's 2020 programme, including 'Talking Culture by Leica' are now available, including a stellar series #StayHomeWithLeica that features some of the leading lights in international photography, Alex Majoli, Maggie Steber, Bruce Davidson, Mary Ellen Mark in talks to be webcast and public invited to join the our New Zealand conversations using online tools on your phones, tablets and computers. Join our digital future and subscribe to our You Tube channels.


And wait there's more - Ngā Taonga Sound & Vision is presenting two great NZ documentaries from their archives at the Festival 2020, Sense of Place, Robin Morrison and Peter Peryer, Portrait of a photographer, (1994) Director: Greg Stitt, read full details. Daylight Books, a New York based not for profit publisher has partnered with the Festival, with their online series, and we are pleased to share an archival selection of photographer's short films, covering some of the most important issues and concepts of the 1st decade of the Noughties - Daylight presents Alec Soth in conversation with Martin Parr, Alexandra Boulat, Jon Edwards, Helen Levitt, Martin Roemers and much more! We aim to make festival participation as barrier free and inclusive as possible.
Read our 2020 Festival programme on Issu.
We are pleased the 2020 Festival has been finally been announced in response to any restrictions for public gatherings still in place in late May. Whilst in Lockdown in April hundreds of you shared your photos on our Auckland Photo Blog, submissions from staying at home or on your neighborhood walk. See what people sent in here.
We love this image sent in by Ingrid Shaw called 'In Our Hearts", she won the 10th Spot Prize for our Lockdown theme. Congratulations for such an uplifting flower, power image.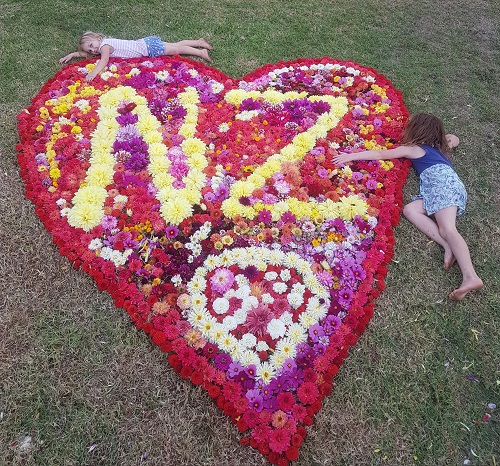 ---
City Rail Link partners with Festival 2020

Auckland Festival of Photography Trust is delighted to announce that photographs taken for Auckland Photo Day in the last decade by Aucklanders will feature prominently at several City Rail Link station sites from June 2020. The project is a partnership between the City Rail Link and the Auckland Festival of Photography. The displayed images will be curated from the festival's unique archive of 14000 photographs entered in its Nikon Auckland Photo Day competition held each June.
In June, the Karangahape Station site will showcase works of previous festival winners, runners up and entries. The Mt Eden Station site will also act as a venue to showcase these works, at a later date still being confirmed. All the images that will be showcased were taken in Auckland by Aucklanders and visitors to the city.
This fits in with the Link Alliance's core values of developing the skills and knowledge base of Tāmaki Makaurau through collaborations with local schools, communities, training providers and other government agencies. The Link Alliance is a consortium of several companies contracted to build the main section of CRL tunnels and stations.
Read the CRL newsletter announcement here. - https://www.cityraillink.co.nz/newsletter-april-2020/crl-supports-auckland-photography-festival
This is an amazing project which we cant wait to share safely outdoors from June.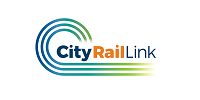 ---
Late Harvest - Exhibiting Artist Award 2020

We are now taking entries for the 4th annual artists, supported by our great new sponsor Wine-searcher.com, and we invite entries from all of the NZ based photographers participating in the re-formatted 2020 Festival.
Cash prize $1500. Enter your existing work or create new work safely for the 'Late Harvest' theme.
Wine-searcher.com are delighted to support NZ photography at this difficult time, especially as the submissions are online and aim to keep everyone safe, socially distant and creative! Entries opened 22 April 2020. Deadline is 22 May. Get into it!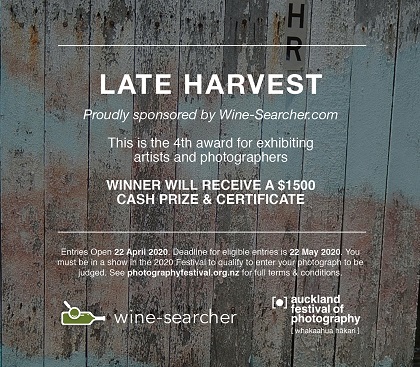 ---
Nikon Auckland Photo Day 2020 - Prizes
The Festival Trust is happy to confirm the annual Nikon Auckland Photo Day 24 hour challenge prizes this year include the very tasty, versatile Z50 camera with twin lens kit for 1st prize.
We keep our fingers crossed that we are safely out and about by 6 June. But of course you can take part in the day and night of the 24 hour competition anywhere in Auckland region at home or on your walks or in your bubble at work or with family.
Saturday 6 June 2020 - midnight to midnight - 24 hours, one day, one city. See terms and conditions here.
First Prize: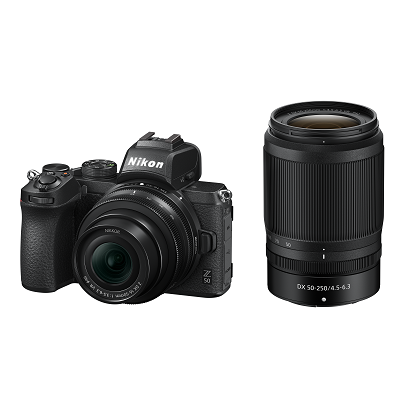 1st Prize: Z 50 Twin Lens Kit
Small but mighty, simple but powerful, with a 16-50mm & 50-250mm lens combo you can reach further and do more.
Second Prize:

2nd Prize: Z 50 Single Lens Kit
The Nikon Z 50 delivers the award-winning performance of Z series in the smallest interchangeable lens DX-format camera ever.
Third Prize: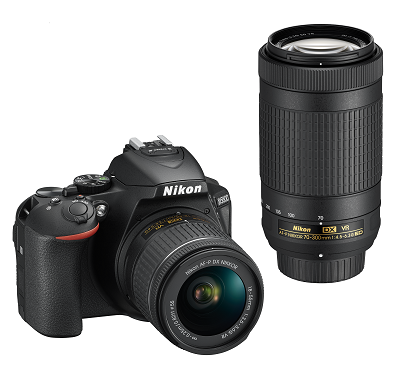 3rd Prize: D5600 Twin Lens Kit
Meet the Nikon D5600 bundle with the compact and lightweight 70-300mm to help you bring the most distant subjects into focus.
People's Choice: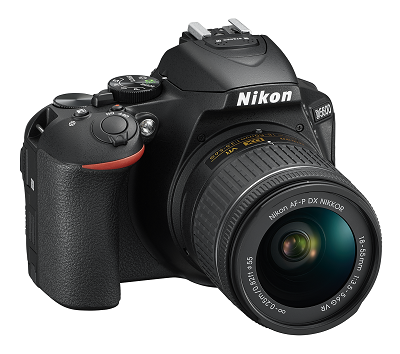 4th Prize: D5600 Single Lens Kit
Stand out from the crowd with photos and videos so impressive, they'll inspire you to keep shooting and learning.
For past years winning images check out the SELECTED IMAGES section.
Save the date! 6th June 2020.
Full terms and conditions and prizes announced now.

---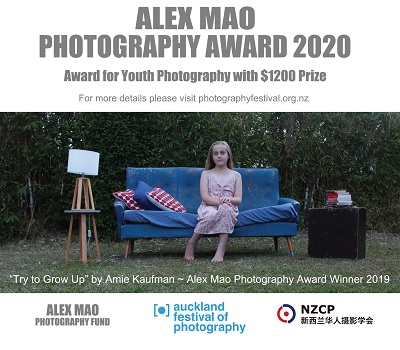 This is the 2nd photography prize for emerging photographers, at the start of their careers or study. This is a great submission opportunity for anyone under 25 years old to enter from the Auckland region.
The Alex Mao Photography Award is open now to be won by any image on any subject by a emerging photographer that is showing promise and ability to communicate with images as decided by the judges. Only one photo will win, you can submit 3 images (if eligible) from 1st to 31st May 2019. Judges decision is final. Cash prize NZ$1200.
Submissions via the Auckland Photo Blog. Terms and conditions.
---
Founding member -