Welcome to Festival Zone for late May 2021. Only one week to go until we officially kick off our 18th Festival!
Open from this weekend is the Festival's suite of 'Isolation' exhibitions featuring international and New Zealand photographer's work. Starting your own nomadic tour at Silo Park, from this Sunday, you can see a taste of Julia Fullerton-Batten's award winning Looking Out From Within, 2020 series. She created this series while London was in lockdown from Covid-19, finding participants by advertising on social media and in the local press. The resulting series are real-life constructions documenting in their own ghostly way the London lockdown with the sense of isolation palpable. If heading to the Auckland waterfront you can see this from the street, near Wynyard Quarter and the Silo 6 pack, looking up to see it on the Gantry. Until 20 June. Image below - Alice, Lockdown Day 76.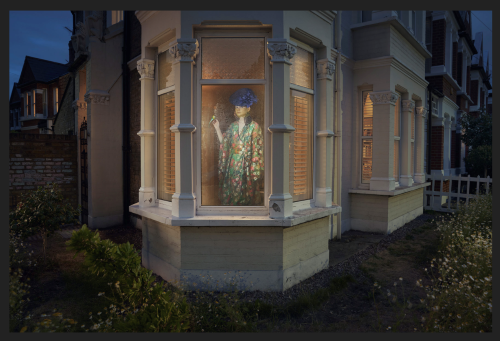 Carry on to Te Wero Island, near the viaduct, here is the work of two distinct series, under the 'Isolation' theme by Cameron McLaren and Cody Ellingham. Hear Cody's interview on Radio New Zealand here, and read more about Cameron's work. Both series are selected detail for presentation 24/7 on the waterfront on the Festival's outdoor lightboxes. With the support of Panuku Development and Auckland Council's City Center Activation Team.
Then to Queen's Wharf fence is our community exhibition, 'Lockdown', selected from images taken at Alert Level 4 last year by Aucklanders from their homes, on their walks or as essential workers around the city. Hundreds of entries were sent in at this unprecedented time in our history, a curated selection of 24 images will be on show from Friday 28th May.
Photography fans can enjoy 2021's Auckland Festival of Photography across the region from June 3 to 20. FREE. Full programme here.
---
Photobook Friday 2021
The Auckland Festival of Photography will be hosting the following #FREETALKS as part of our Talking Culture programme 2021. Get your diaries ready, Queens Birthday weekend kicks off our Talking Culture series.
Come along on Friday 4th June for our 5th Photobook Friday event featuring 4 artists, with New Zealand based Chris Leskovsek, and rural photographer, Sara McIntyre,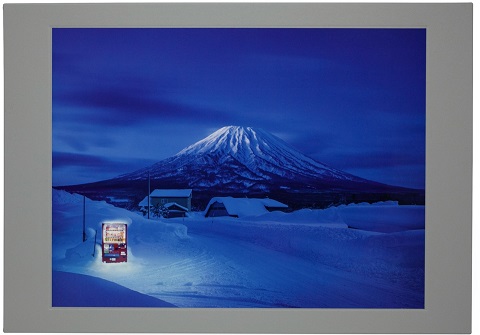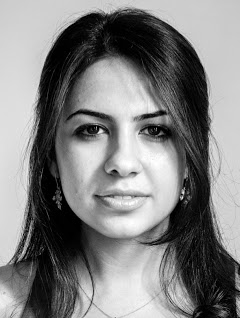 and Diana Markosian, USA.
Full details on the link below. Starts at 11am to 3pm, join us in venue or if out of town join us remotely from anywhere in the world. Join other virtual nomads on your phone, tablet or laptop. There's something on everyday of the weekend.
ATTEND
Visit Ellen Melville Centre to view in-person OR a live screening of the talk, in level 1 and 2 only.
WATCH
Held on ZOOM - free to attend no bookings required.

---
Core 2021
Sites and Settings
Kate Woods
Northart | 1 June - 27 June
Opens: 4pm Sun 30 May

Woods plays with the viewer's perception through her combination of nature and artifice, presenting images that feel at once familiar yet unrecognisable.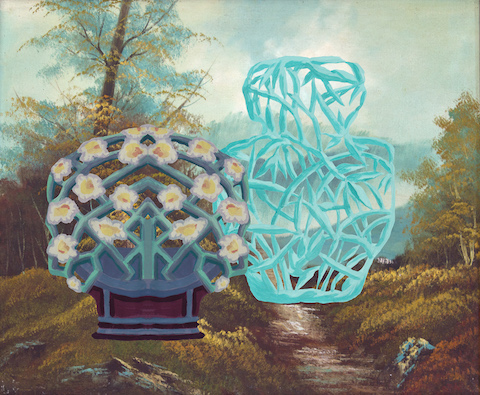 (c) Kate Woods, Papercut, 2019, c-type photograph, edition of 4 - Full details here.
Party in Piha
Arne Loot
Te Uru | 29 May - 12 Sept
Opening Function: 4pm Sat 12 June

This year in West Auckland Te Uru presents, Party in Piha by 97 year old Titirangi photographer Arne Loot. The exhibition documents the legendary full moon beach parties that took place in the remote coastal settlement of Piha in the 1960s. It has been created from a series of original proof sheets that Loot used to make for young party host, Brian Rainger.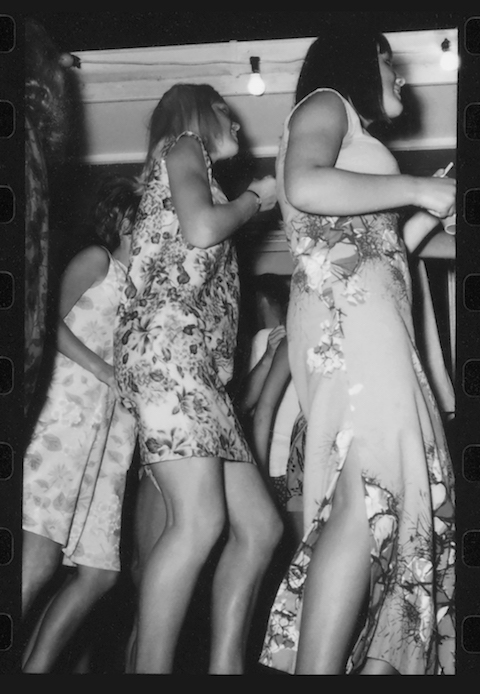 ---
Satellite Highlights 2021
Start your Festival circuit planning now, there is something for everyone around the region in the 2021 Satellite programme.
Structure
Yasser Saeed
Lake House Arts | 30 May - 18 June
Opens: 4pm Sun 30 May - Artist Talk: 11am Sat 5 June

Reflections in Modernist Architecture. Saeed's art has been noted for its abstract compositions, and his architectural photography is no different. Taking photos, not of buildings, but made of buildings, not wanting to relate any understanding at all of the design or functionality, only of materials, structure, layers and their interplay with light within the arrangements aligned in frame.
The Stallholder
Tony McCarthy
Railway Street Studios | 20 May - 15 June

"Their trade is written on their faces, etched into their hands and even stitched into their clothes – sometimes in the most surprising ways"
Image: Tony McCarthy

New Documentary show announced -
Case Studies South
Mark Smith and Felicity Jones.
Allpress Gallery| 1 - 18 June

Case Studies South ventures further into humankind's relationships with plant life, still through a New Zealand/Aotearoa lense but this time with more of a focus on South Island stories.
Image: Felicity Jones and Mark Smith, Broom - Lake Ohau Rd. 2020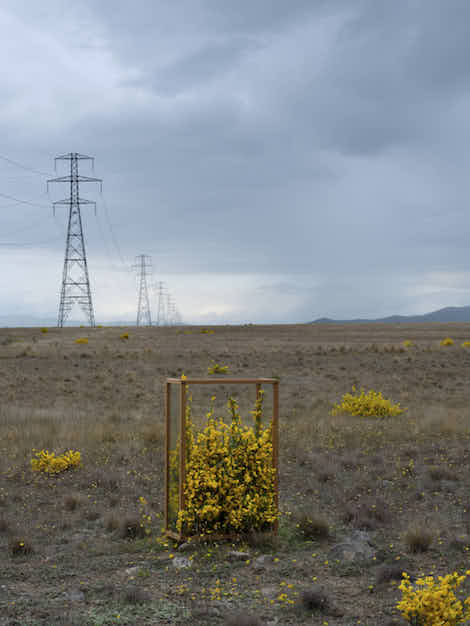 ---
CAP - Contemporary African Portrait Prize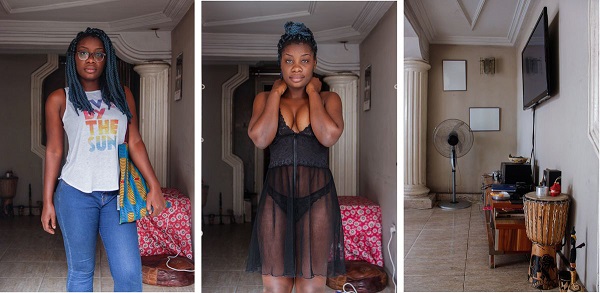 (c) Image above by 2020 winner Lubondo Gosette. On show at Estuary Arts Center, Orewa 8 June to 22 June & Ellen Melville Centre, City 3 - 11 June - Full details here.
The Festival Trust are delighted to be partnering with the CAP Association to show the 2019 and 2020 winners of the CAP (Contemporary African Photography) Prize.
This is the 1st time this series has been shown in the southern hemisphere, and the work will be projected at a city gallery and venue out of the city for the month of June.
In recent times the visual arts and portraits by indigenous artists in Aotearoa (New Zealand) have led a to cultural renewal highlighting representation of self, through their own lens, so it's a timely presentation in New Zealand of CAP's focus on the work of predominantly African indigenous photographers. It redefines the gaze; the person behind the lens is genealogically and geographically a part of the community they are portraying allowing for more nuanced representations, reflecting the world around them. The images tell a multitude of stories, bringing to light the unique people and landscapes of a contemporary African experience to Aotearoa NZ.
The CAP Association is a not for profit association based in Basel, Switzerland which executes the CAP Prize for Contemporary African Photography awarded annually to five photographic portfolios that engage with the African continent or its diaspora.
The CAP Prize aims to raise the profile of African photography within the arts and to encourage a rethinking of the image of Africa. The winners are selected by a panel of judges comprising 18 international curators, editors, publishers and artists.
To complement the presentation of the 2019 and 2020 winners at the Talking Culture series at Ellen Melville Centre, Benjamin Füglister, the Director of the CAP Prize and César Dezfuli, a CAP Prize Winner in 2020 will be in conversation with Lauren Heinz, former senior editor at the British Journal of Photography, now based in NZ over zoom. June 13th, NZT 11am.

---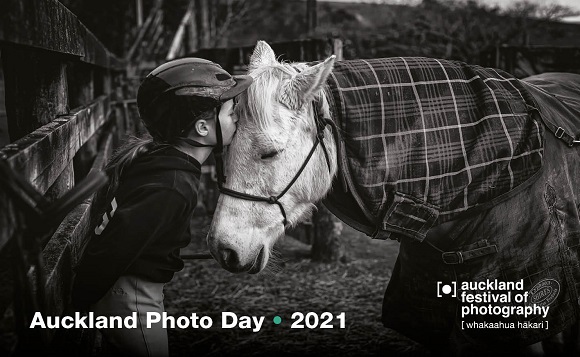 Save the Date! The annual Auckland Photo Day 24 hour challenge will take place on Sat 12 June 2021. Image above, Connection by Jennifer Carol.
New camera prizes for 1st, 2nd and 3rd place and People's Choice sponsored by Fujifilm NZ, with 3 NEW cash prizes in tandem. Join our Photo Walk as free as a nomadic wanderer with your own imaging device, from 12pm to 2pm, meet up at Silo Park, with Bernie Shore, Fujifilm NZ and the Festival crew and take some shots. Get ready to shoot your winning images. Check our Facebook page for more details.
+ $1000 Cash
Full terms & conditions here. Including the People's Choice prize.